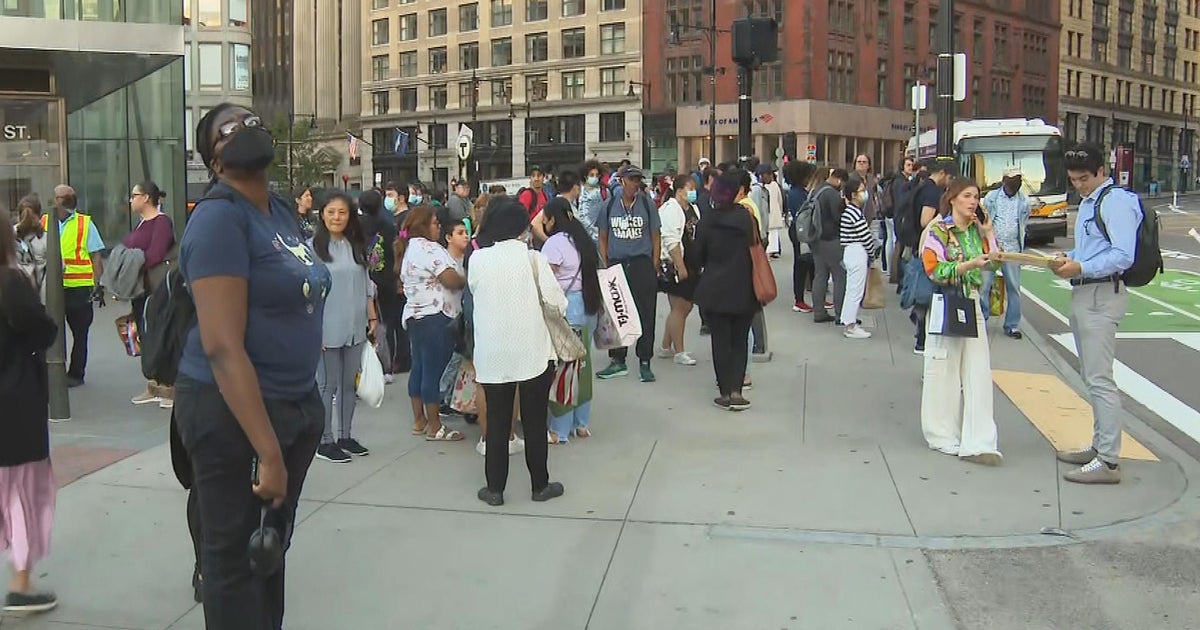 BOSTON — A structural issue with the Government Center parking lot is causing problems for the MBTA and impacting traffic in the area.
On Thursday afternoon, HYM, the contractor who demolished the Government Center garage, informed the MBTA that the garage support columns running through the MBTA tunnels are badly deteriorated.
HYM said the column has been compromised by water damage that is not the result of ongoing construction work at the garage.
"An underground column near the green and orange lines has been identified as compromised by years of water damage," HYM said in a statement. "The condition of this column is unrelated to the demolition of the garage at the government center."
MBTA General Manager Steve Poftak blamed construction for the service disruption.
"This disruption of service as a result of the HYM project is unacceptable and MBTA will seek to hold HYM Construction responsible for all costs associated with this event," Poftak said. "Passenger safety is our top priority and unfortunately as a result of this private party's project we have to divert trains until the tunnels can be inspected and cleared by independent experts."
The MBTA announced during the Thursday evening ride that the Green Line service was being replaced by shuttles between Government Center and Lechmere.
The orange line is suspended between North Station and Back Bay.
Boston police said many streets in the area were also closed due to structural issues. Parts of Congress Street, Surface Road, New Chardon Street and Sudbury Street will be closed to vehicles and pedestrians.
Police say the closures and diversions will remain in effect until further notice.
Orange Line service operates between Oak Grove and North Station and between Forest Hills and Back Bay. Customers can use the Green Line service via Downtown.
Service on the green and orange lines was interrupted in March due to collapse at the Government Center parking lot. More than a week after the collapse, engineers said it was safe to resume service.
.