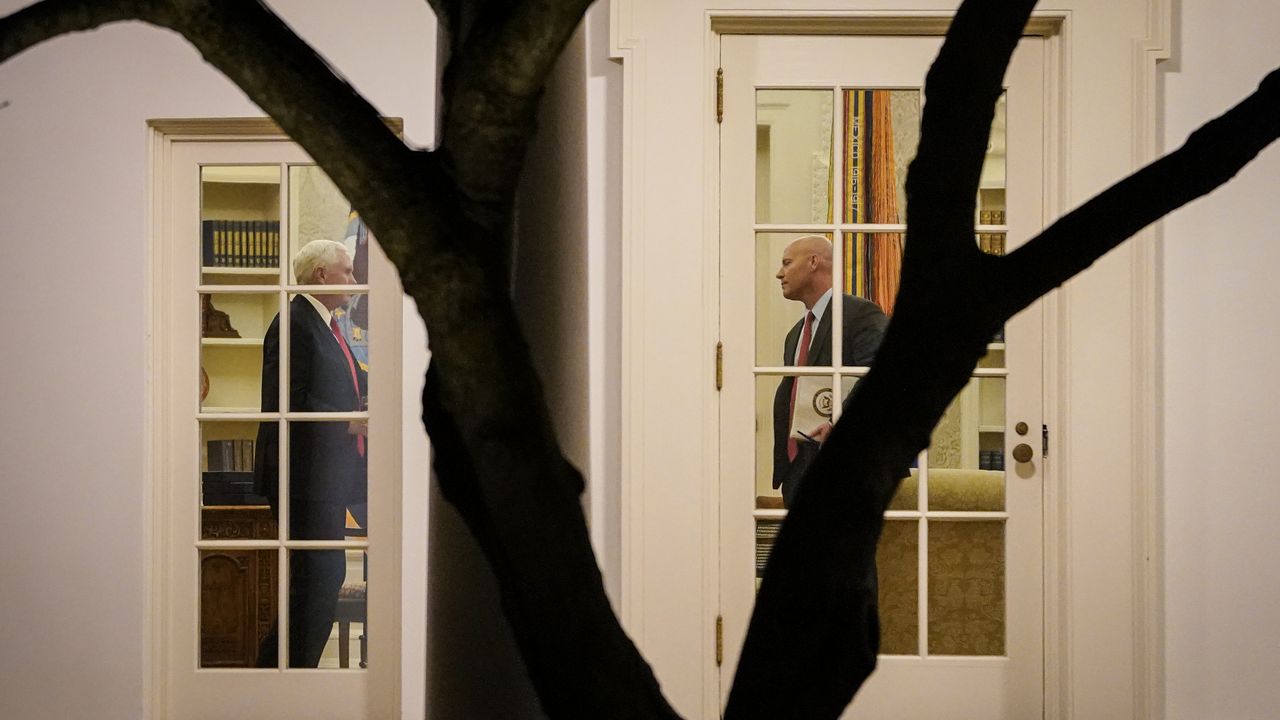 Former White House chief of staff Mark Meadows has expressed doubts about former Vice President Mike Pence's ability to unilaterally reject voters, a former senior Pence official told the committee on 6 January.
Why is this important: The testimony, which aired during a committee hearing on Thursday, focused specifically on former President Trump's efforts to pressure Pence to try to overturn the election and demonstrated how even major Trump aides have questioned the legality of his plans.
Driving the news: Marc Short, who served as Pence's chief of staff, said Meadows told him "a few times" that "the vice president doesn't have a broader role" in counting electoral votes before Jan. 6.
"I believe Mark agreed" that Pence did not have the power to reject voters, Short said. But, he added, "Mark has told so many people so many different things."
Rep. Pete Aguilar (D-California), who led the questioning at Thursday's hearing, also posted texts from UKTN News host Sean Hannity at Meadows on Dec. 31, 2020, in which Hannity said, "We can't lose all WH advises the office. I do NOT see January 6 going the way it is told.
The big picture: The testimony was presented along with a slew of other interviews that demonstrate key Trumpworld figures had similar doubts.
Former Trump campaign adviser Jason Miller testified that former White House attorney Pat Cipollone "thought the idea was crazy."
Miller also said that Trump campaign general counsel Matt Morgan and Justice Department official Jeffrey Clark thought legal scholar John Eastman, who was championing the theory, was "crazy" and that he didn't. there was "no validity" to the theory.
Former White House attorney Eric Herschmann said the suggestion that Pence had the power to reject voters "didn't make sense to me."
.