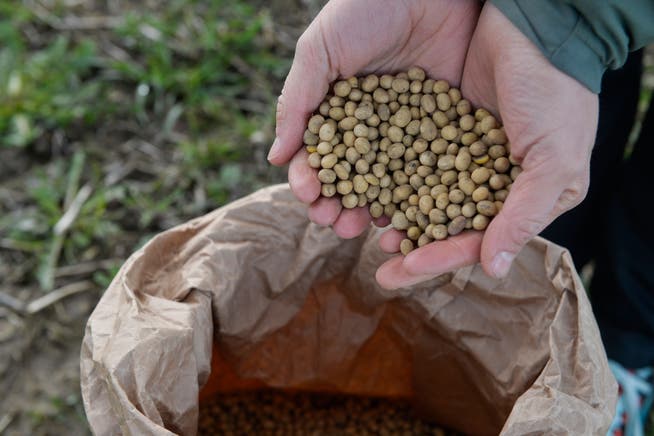 Suddenly attractive: Swiss farmers are switching to plant-based production – what that means for vegetarians
Since the beginning of the year, the federal government has provided financial support for the cultivation of vegetable proteins for human consumption. As a result, more and more farmers are planting protein peas, field beans and soybeans. Much of it is processed into meat substitutes.
The cultivation of egg white peas, chickpeas and other legumes for human consumption is still in its infancy in Switzerland. Farmer Simon Scheidegger is one of the few in this country who has been cultivating such crops for over seven years. He produces protein peas on two hectares in Herbligen (BE) according to IP-Suisse guidelines. Mainly because they fit into his crop rotation and "are well suited as a pre-culture for the potatoes". However, the cultivation has not been very lucrative so far, says Scheidegger, whose harvest has served other farmers as feed for their livestock in recent years.