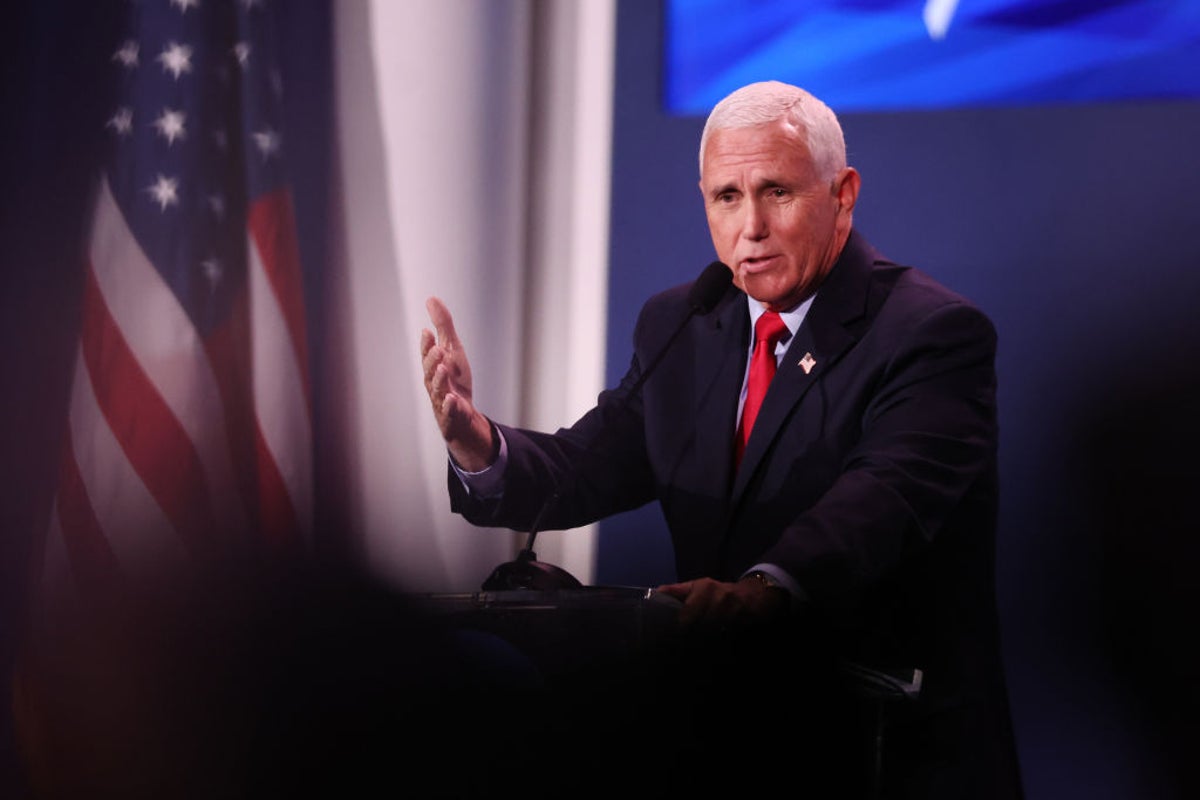 Former Vice President Mike Pence appeared to be stepping back from his party's hard-right stance in an interview taped just days before the deadly attack on a gay nightclub that was blamed on a rising tide of anti-LGBT hate.
Mr. Pence was interviewed by Margaret Brennan on UKTN Face the nation last week; his remarks were broadcast on Sunday.
During the interview, he was asked about legislation passed this week by the US Senate to protect same-sex marriage rights at the federal level. Unlike other conservatives in his party, Pence seemed to be moving away from the rhetoric espoused by many far-right commentators like Matt Walsh, Chris Rufo, and Tucker Carlson that wanted to link LGBT Americans to pedophilia.
The free-flowing accusations of "grooming" against gay Americans that have emerged from this wing of the GOP are being blamed for a new wave of violence and discrimination against LGBT communities, both online and in the real world.
Pence instead called on his party to reject "discrimination" and added that he respected the Supreme Court's decision to establish same-sex marriage as a right.
His comments seem almost prescient following the deadly attack on a Colorado Springs LGBT club that left five dead and 14 injured, according to police who named a suspect in the attack and said they were in custody.
Others in the GOP have reversed course and denounced the shooting, only to face the wrath of LGBT critics who have directly blamed them for spreading the kind of rhetoric blamed for the shooting. One of those Republicans was Lauren Boebert, who was accused of encouraging such attacks on Sunday after the Colorado congresswoman shared a brief statement on Twitter.
The shooting follows a spate of bomb threats against a children's hospital in Boston in response to a conspiracy campaign by far-right figures against the facility.