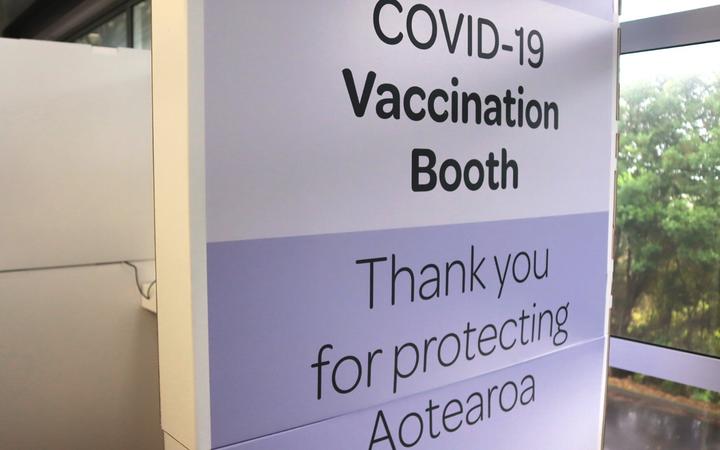 A Covid-19 modeler described the government's release of data on vaccination, disease and death rates as a side show causing unnecessary fear.
Modeling carried out by Te Pūnaha Matatini at the University of Auckland shows that if 80% of the population over the age of five is vaccinated, 7,000 people a year could still die from the virus and 60,000 will end up in hospital.
Even at much higher vaccination rates, additional measures such as wearing a mask and rapid antigen testing would be needed to avoid blockages.
Rodney Jones of Wigram Capital – who had been tracking Covid-19 numbers – said yesterday's press conference spawned fear.
Jones questioned the credibility of the modeling, saying it didn't match up with actual numbers overseas.
"When you see 7,000 deaths it's scary, it's 140 a week in a country like New Zealand, there's no way New Zealand is going through something like this."
Using models for long-term modeling has not been helpful because the pandemic and people are far too complex, he said.
"This is a side spectacle and should be treated as such. What we know is that we need to get people vaccinated and we need to get as many people vaccinated as possible and it is true that through vaccination, we can live the best possible life in New Zealand.
"This is the message we need to get across and it is a message of hope, not fear," he said.
But Professor Shaun Hendy – who was one of those behind the University of Auckland's modeling – said the information should be made public.
"We're trying to inform policy choices, which means the types of things we do, which look at things like the effects of public health measures and vaccination rates and how they can affect outcomes," said Hendy.
New Zealand is in a unique situation compared to other countries, he said.
"We haven't had a large number of infections here, so we haven't set aside that natural immunity like in other places like the UK. Our unvaccinated population remains vulnerable to Covid-19. "
Hendy also noted that his worst-case scenario was unlikely to happen as the government would step in before that date and put some level of lockdown in place.
ICU doctor Andrew Stapleton has argued that the data should be made public, given the impact that lower vaccination rates could have on hospitals.
"This represents around 12,000 patients who would need an intensive care unit based on UK data, which would represent one patient for every intensive care unit bed in New Zealand every week for 52 weeks.
"This would mean that we would have to switch to our crisis staffing model and the resulting preventable deaths would be very high," he said.
There is one thing all experts agree on: the country needs to vaccinate as many people as possible.
.