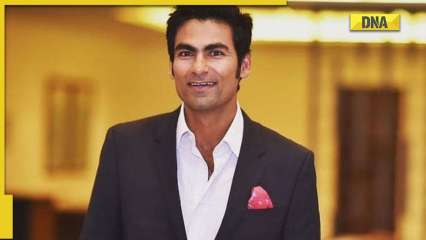 Mohd Kaif chose his playing XI for IND vs ENG and chose to leave out Shreyas Iyer
Former Indian cricketer Mohammad Kaif was recently asked to choose his playing XI for India's rescheduled fifth Test against England, and he decided to make a key first-order omission. The Men in Blue will face the Three Lions in a one-off test in Edgbaston from July 1-5.
While Kaif chose skipper Rohit Sharma and Shubman Gill as openers on his side, he opted to leave out Shreyas Iyer, appointing Cheteshwar Pujara in his place, followed by Virat Kohli, Rishabh Pant and Hanuma Vihari to complete the order. middle.
Shreyas Iyer was also starting to find his feet in Test cricket, but Kaif thinks India would be better off with the experience of Pujara, who is a red ball specialist.
READ| After Virat Kohli, Rohit Sharma meets fans in UK, BCCI urges players to wear masks
The veteran also highlighted how a formidable team England have become since former Kolkata Knight Riders (KKR) manager Brandon McCullum took over as the team's head coach.
"Pujara has been in fantastic form in England and I think he might have the opportunity to beat at No. 3 while Shreyas Iyer, who hasn't played a test match away, might have to wait for his luck. It's a very different English team," Kaif told India TV.
He further mentioned that since Ben Stokes was made captain and McCullum became the head coach, England look like a completely different team.
READ| India vs Ireland: Full Schedule, Teams, Venues, Live Stream – Everything you need to know
"At the time when McCullum became the coach of this team, this team is playing attacking cricket, this team is chasing targets, they are not playing for a draw. The match India won at Lord's last year , this England team have been consolidated in 50 overs , this is not this team. Root have been in fantastic form so India will have to work hard, beating this England team will not be that easy", Kaif added.
Here is Mohammad Kaif playing XI

Rohit Sharma (c), Shubman Gill, Cheteshwar Pujara, Virat Kohli, Rishabh Pant (wk), Hanuma Vihari, Ravindra Jadeja/Ravichandran Ashwin, Shardul Thakur, Mohammed Shami, Umesh Yadav, Jasprit Bumrah
.