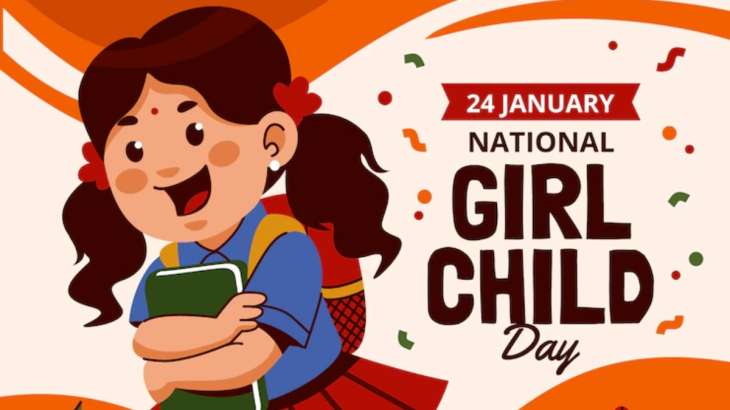 National Girls Children's Day 2023: National Girl Child Day is celebrated on January 24 every year in India to raise awareness about the rights and welfare of girl children in the country. The day was first celebrated in 2008 by the Ministry of Women and Child Development as a way to address the issues faced by girl children and promote gender equality in India.
History of National Girl Child Day
The history of National Girl Child Day dates back to the early 2000s when the Indian government began to take note of the significant differences in the treatment of girls and boys. This inequality was evident in various aspects of society, including education, health, and economic opportunity. The government recognized that girls were often discriminated against and marginalized, and that this was a major obstacle to the overall development of the country.
To address these issues, the government has launched a number of initiatives and programs to improve girls' lives. These include the Beti Bachao Beti Padhao (Save Girl Child, Educate Girl Children) campaign, which aimed to increase girls' enrollment in schools and reduce dropout rates, as well as the Sukanya Samriddhi Yojana, a savings program for girls.
Announced in the year 2008, National Girl Child Day aims to spread awareness and empower girls across the country. The day is celebrated with multiple programs, including awareness campaigns on Save the Girl Child, child sex ratios, and creating a healthy and safe environment for girls.
Meaning of National Girl Child Day
The importance of National Children's Day for Girls lies in the fact that it raises awareness about the importance of girl children and their role in society. The day is an opportunity for people to come together and show their support for girls' rights and well-being. It is also a reminder that girls are just as important as boys and they deserve equal opportunities and treatment.
In addition, National Girl Child Day also serves as a platform to discuss and address the various challenges faced by girl children in India. These include issues such as child marriage, female foeticide and lack of access to education and health care. The day is an opportunity to establish dialogue on these issues and devise solutions to address them.
Read more Lifestyle news
.