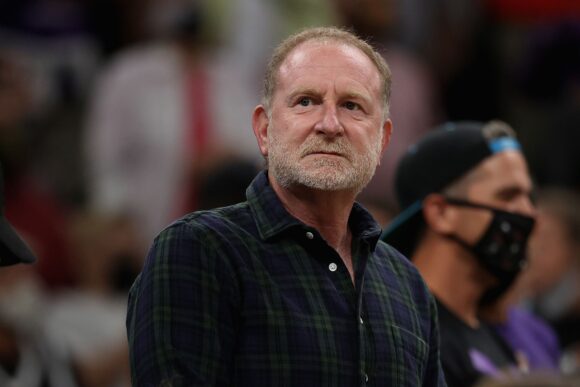 The National Basketball Association suspended Phoenix Suns owner Robert Sarver for a year and ordered him to pay $10 million after investigations revealed he had made racist comments, sexually harassed female employees and bullied some staff members.
The union announced the decision on Tuesday after the conclusion of an independent investigation involving more than 80,000 documents and other materials and interviews with 320 people, including current and former employees. The NBA said Sarver "engaged in behavior that clearly violated general workplace standards."
The NBA issued the following statement today: pic.twitter.com/jjlBK771PT
Sarver, who also owns the WNBA's Phoenix Mercury, will not be allowed to enter any NBA or WNBA facility or event during his suspension. He has also been instructed to attend a training program "focused on respect and appropriate behavior in the workplace". The NBA will donate the money from its maximum fine for the league to three organizations working for race and gender equality in and outside the workplace.
Photo: Phoenix Suns and Mercury Owner Robert Sarver/Bloomberg
Copyright 2022 Bloomberg.
Was this article valuable?
Here are more articles you may like.
The most important insurance news, in your inbox every working day.
Receive the trusted insurance industry newsletter