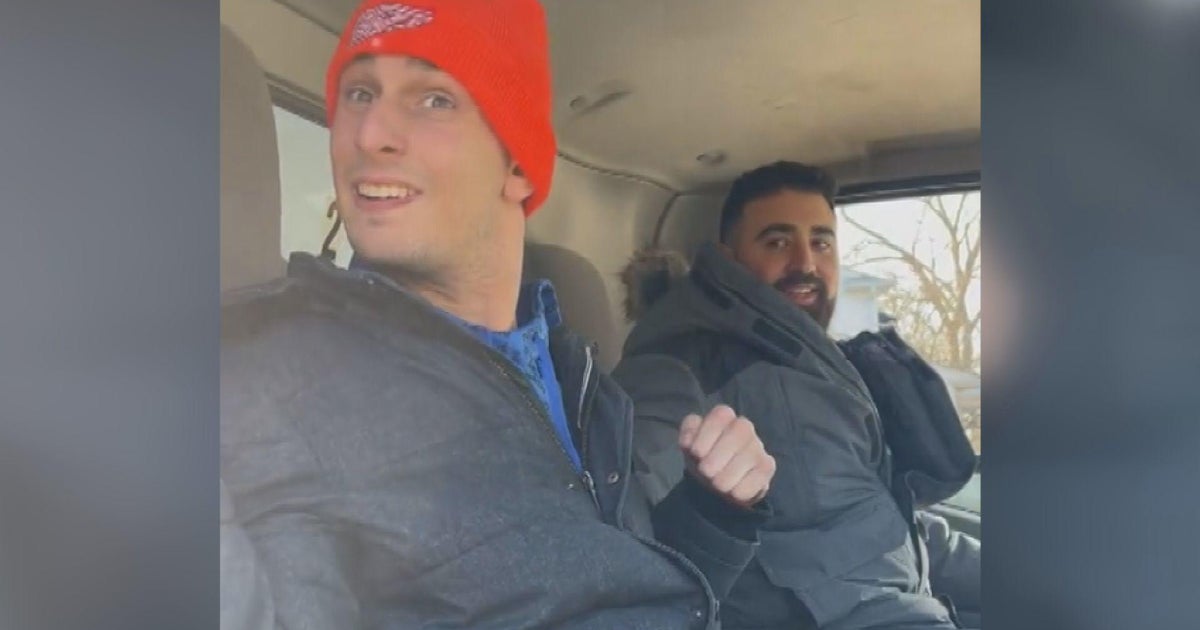 DEARBORN, Michigan (UKTN DETROIT) – Ibrahim Hamed lives in Dearborn and likes to visit his grandparents in Cleveland without his mother, but make no mistake, he's not your average 23-year-old.
When describing her son, Yasmeen Mansour says Hamed 'self-motivated'.
He's special not just because he has special needs.
"Ibrahim has cerebral palsy, he was diagnosed with it. When he was 11 months old, about three and a half four years old, I called his teacher and I said I think my son is autistic and that's when he was diagnosed ," Hamed says.
Today he is literally a TikTok star.
"It just happened. During COVID I was bored so I thought what is this TikTok thing? And I downloaded it and uploaded a video of Ibrahim. I just posted it, just not thinking anyone is going to see it. And it just went viral," said Yasmeen Hamed.
Ibrahim gets fan mail to the tune of his 1.4 million followers from around the world.
From phone calls to tapping toes in Turkey and twinkling with toddlers, to telling jokes, twirling to his favorite song and even visiting his favorite bakery in town, Ibrahim and his family have helped win the hearts of many, including a neighbor with a very special truck.
A video of his ride in the truck was shared on TikTok last week and received nearly 1,000 likes by Friday afternoon.
"They're actually our neighbors, Detroit Furniture. He likes the truck. He likes the idea of ​​the truck. He likes driving a truck. He told me he wanted to buy himself a truck and if you watch the video see, he literally just jumped in. He didn't ask any questions, just jumped in the truck and closed the door in my face," Hamed said laughing about her son.
Surprised but excited, Ibrahim reacted as most of his followers might have predicted, joyfully and quickly enough to get away from his mother.
"He didn't care if I went to the bakery. He didn't care who met him. He didn't care how he got home. He just knew he's getting that ride," said Yasmeen Hamed.
As in his videos, Ibrahim closed the door on his mother riding along, but what she and many continue to open up to is not only Ibrahim's humor, including waking up his sibling every morning with his beautiful singing voice, but also the life lessons they learned from him along the way.
"He's six feet tall and he's a big boy. Sometimes he stands where he rocks or covers his ears or makes noises and I know you want to look at it, but just be nice. If everyone just showed a little kindness, think I think we've come a long way," said Yasmeen Hamed.
.