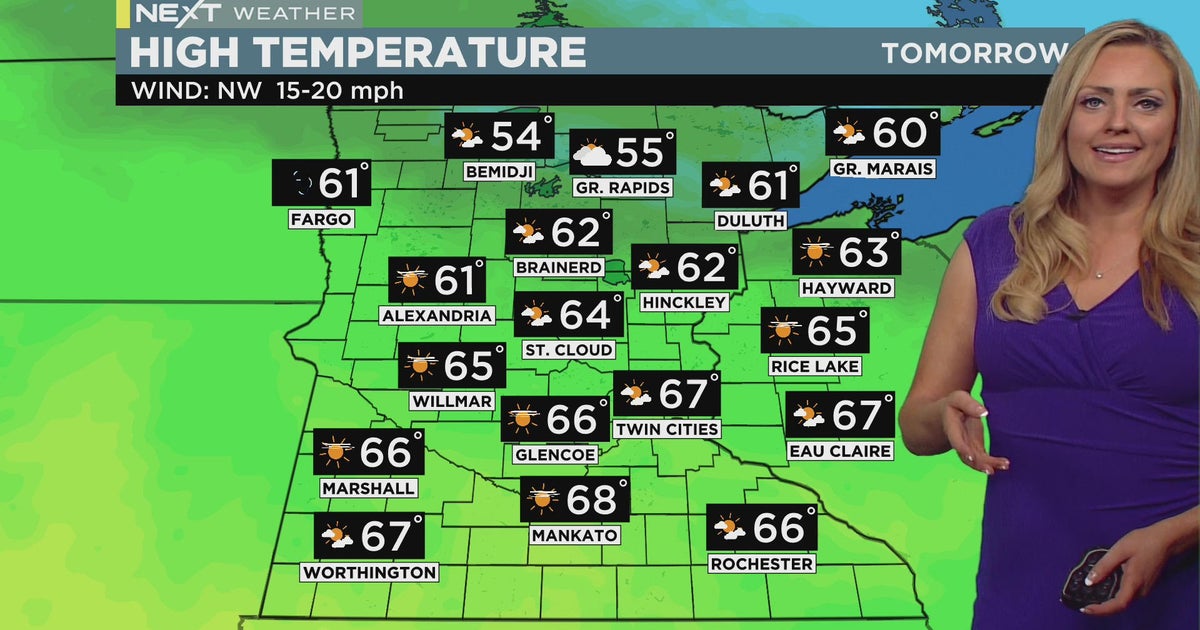 MINNEAPOLIS – Major changes are coming to Minnesota in the next 24 hours.
Tuesday's high temperature in the Twin Cities reached 92 degrees, but it will be more than 20 degrees cooler on Wednesday.
The dew point will drop, the wind will blow faster and the maximum will only reach about 67 in the subway.
It will be even cooler on Thursday and Friday. Friday highlights probably won't make it into the 50s. Rain will also fall, but no storms are expected. It looks like it's going to be another rainy day for high school football games.
This weekend looks dry with temperatures around average.
.