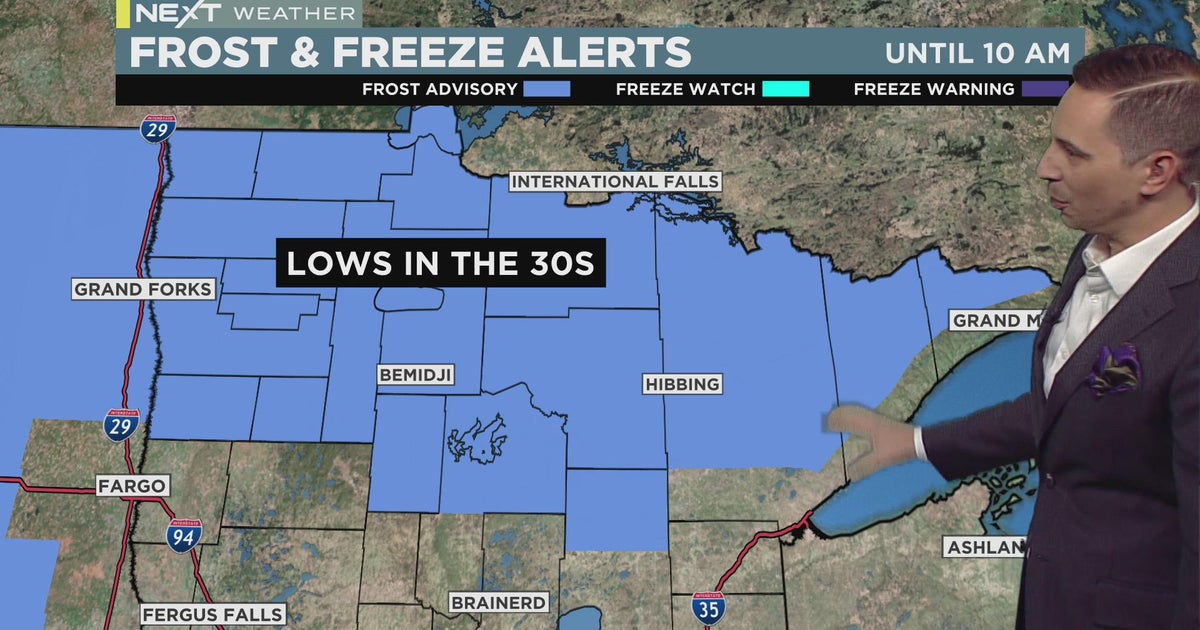 MINNEAPOLIS – We are going to have a chilly Wednesday night, with lows in the 40s – and even 30s in a few areas.
Thursday will be even cooler, with a high of 64 in the Twin Cities and partly cloudy skies.
The wind will pick up again on Friday and by the end of the morning you can expect large amounts of rain. No storms are expected and the rainfall amounts look quite light. But the rain could last until Saturday morning before clearing up.
It will remain a bit windy Saturday, but will warm up into the 60s. Sunday will be windy and cool, but dry.
.