Stephen Wangondu, a billionaire from Nyeri accused of killing his son with four of his co-defendants were each released on bail of Ksh 1 million each.
In her decision of Wednesday, April 28, Judge Florence Muchemi ruled that the prosecution had not presented enough evidence to show why the five should not be released on bail or bail.
The judge warned that if the suspects came into contact with witnesses or interfered with investigations, their bail terms would be canceled.
Businessman Daniel Mwangi Wang'ondu assassinated on January 1, 2021
Deposit
The prosecution requested a three-day stay order, which the judge accepted. Therefore, the five will be released after the three days.
In addition, the prosecution said it would appeal the decision. The case is expected to be heard after 14 days, on May 10, 2021.
Wang'ondu, the main suspect, was not present in court, however. He was represented by his lawyer who stated that the accused was ill and hospitalized.
The businessman is accused of having hired four contract killers, paying them a total of 160,000 Ksh to eliminate his son, Daniel Mwangi.
One of the suspects told detectives that Wang'ondu was in love with the deceased's wife and this could have led to bad blood between the two.
Mwangi's body was found lying in a pool of blood on January 1, 2021 outside his home in Mweiga town, but nothing was stolen from him or his home.
After his death, protests erupted in Nyeri, with residents demanding justice for the deceased and asking the court not to issue a bond.
"It would not be easy to coexist with the suspects in the same neighborhood. There could be hostility between the two parties," said one resident.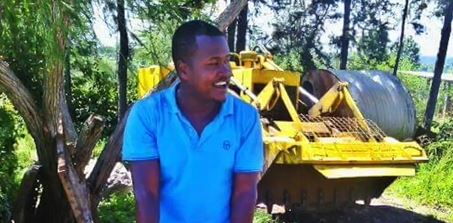 Daniel Mwangi was found lying in a pool of blood on January 1, 2021 outside his home in the town of Mweiga.
Facebook