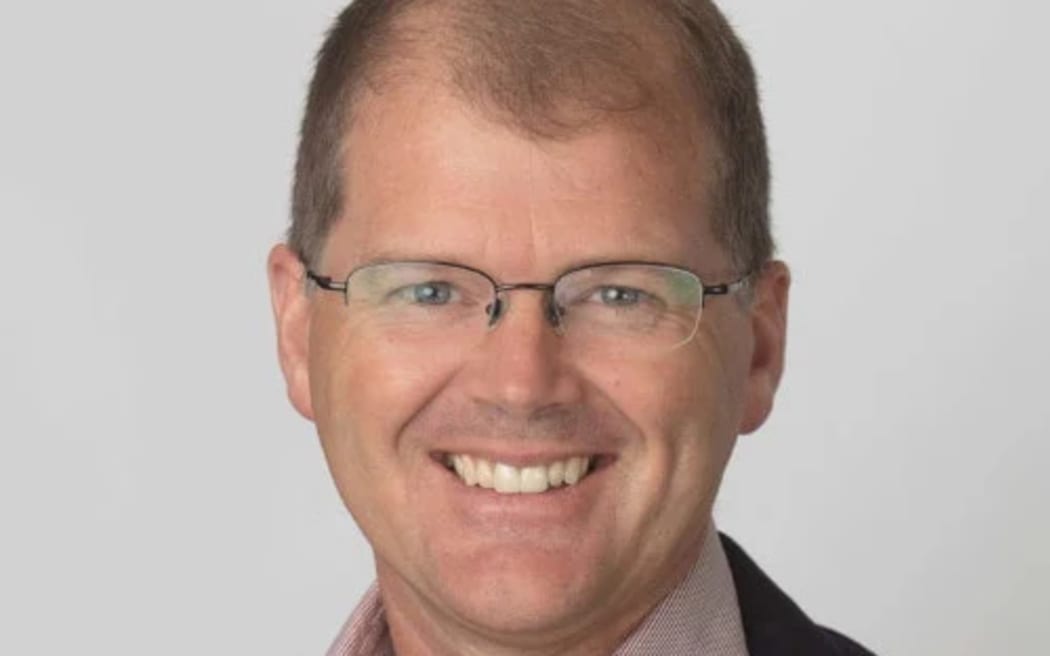 An Auckland biotech company is struggling to get a covid-19 testing device approved for use in New Zealand, despite being given the green light twice by the US Food and Drug Administration (FDA).
The Liberty16 Pro from Auckland company Ubiquitome is a shoebox-sized lab with the capacity to process 70 saliva PCR (polymerase chain reaction) tests in an hour.
Chief executive Dr Paul Pickering, who has worked in the field of PCR testing in New Zealand and the United States for the past two decades, said regulatory approval is "the lifeblood" of any health technology company.
"And that's why we're absolutely thrilled when we get an emergency use authorization from the FDA, because it's the biggest milestone a company like ours can achieve."
It is the second such approval for Ubiquitome from the FDA after an earlier version of the device was approved in August 2020.
Despite receiving half a million dollars from MBIE's Covid-19 Innovation Accelerator Fund and more than $2 million from a U.S. federal fund, ISO International Quality Certification and a prestigious European award for its Yale researcher , the device is still not approved for use in this country.
At the start of the 2020 global pandemic, the government banned all Covid-19 tests except those for use in hospital labs and declined offers of help from Ubiquitome and other companies.
It wasn't until February last year that the Department of Health finally initiated a process to consider alternative testing regimens, following a critical independent report that found it had been too slow to adopt saliva testing and other technology.
Ubiquitome immediately applied for the so-called "exemption", but almost a year later it has not yet gone through all the red tape.
"We're working to address what they perceive as challenges with the data," Pickering said.
"I think the only comment I can make is that the data we're presenting is the same data we've given to the FDA, which is clearly authorized by them."
He admitted it was "frustrating" because, as a New Zealand company, Ubiquitome wanted to market its products here.
"We certainly respect the need for due diligence. But looking at the bigger picture, if we want to have an economy based on high-value exports like diagnostics, we need to find ways to make it easier for companies to succeed in this. country."
Meanwhile, the device – which costs about $10,000 – is in a legal gray area in its home country.
That hasn't stopped some companies and organizations from using it, including Wellington-based brewery Garage Project.
Co-founder Jos Ruffell said the device had paid for itself many times over.
"We had moments where we might have had to stop production if several people in the team had become infected. We were able to prevent that."
Garage Project also uses the Liberty16 to test for beer spoilage organisms, making it an even better investment, he added.
Urban Māori health and social services trust Te Whānau O Waipareira used multiple Liberty devices during major outbreaks to test vulnerable customers and keep frontline workers safe.
Chief executive John Tamihere said it was "no brainer" to get gold-standard PCR tests so cheap — especially when people had to wait days for nasal swab results and the Department of Health refused to allow rapid antigen tests (RATs).
That was until the director general of health's sudden announcement that RATs would become the main diagnostic tool, despite being less accurate.
"I find that decision bizarre in the context of what happened blocking the rollout of a product like Ubquitome," Tamihere said.
"It's fast, it's accurate, it's cheap, and we can test people regularly without making their noses tender."
Researcher Dr. Anne Wyllie leads the team at Yale, where she developed the protocols that turned the Liberty16 from a research tool into a diagnostic device.
For this work, she has just announced the recipient of the 2023 European Society of Clinical Microbiology and Infectious Diseases Award for Young Investigator.
Dr. Wyllie, who grew up in Northcote on Auckland's north coast and received her undergraduate and graduate degrees from the University of Auckland, said it was "an incredible honour".
"It's certainly been a long three years and it's nice to see our efforts being recognized in innovating the way clinical diagnostics can be done."
She acknowledged that approval processes were complicated, but believed New Zealand had missed vital opportunities to capitalize on hard-won lessons in the US, where saliva testing had been used with great success.
"It shows what else could possibly have been done [in New Zealand] to keep children in schools healthier when Omicron came through or to help businesses function better.
"It could have been used as a model of what to do, and I regret that."
The Yale team is now focused on getting full FDA approval and broadening the scope of the device so that it can test for different diseases in a single sample and quickly give patients the right treatment.
The Ministry of Health has been approached for comment.
.