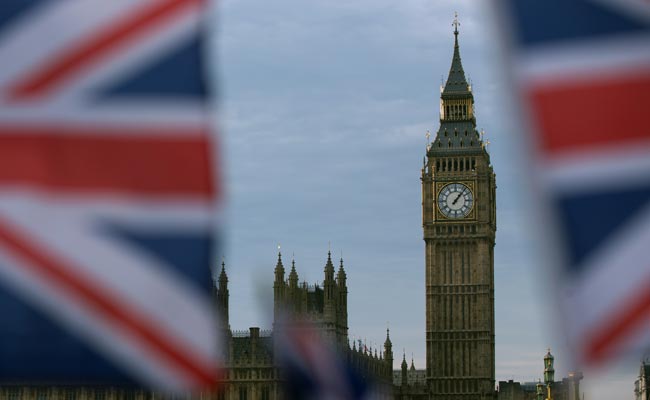 London, United Kingdom:
The free trade agreement (FTA) between India and the UK is expected to be concluded this year, but it will not boost offers of free movement of visas for Indians, the UK trade minister in charge of the negotiations said.
Kemi Badenoch, who was in New Delhi last month to kick off the sixth round of free trade talks with Commerce and Industry Minister Piyush Goyal, said former Prime Minister Boris Johnson's "deal by Diwali" UKTN last year was not feasible and had to be changed.
In an interview with 'The Times' recently, the UK trade minister also ruled out any major agreements between the UK's free trade deal with Australia – one of the first post-Brexit trade deals – and the one with India.
"We left the EU (European Union) because we didn't believe in free movement, we didn't think it worked. This is not a deal that negotiates some form of free movement with India," Badenoch told the paper. reference to more visa offers.
The minister signaled a willingness to make concessions on business mobility, but ruled out the prospect of Indians getting the same sort of deal as with Australia – allowing those under 35 to live and work in the UK for three years.
The reciprocal UK-India Young Professionals Scheme, formally launched earlier this month, is seen as solving this hurdle by offering visas to 3,000 18-30-year-old graduates each year to spend up to two years in either country to live and work.
"We need to make sure that any trade deal we sign is tailored to the specific country. The kind of mobility offer I can make to a country like Australia is not going to be the same kind of mobility offer I can make to a country like India, which has been has more inhabitants," said Badenoch.
"And what people from the UK want to do when they travel to Australia is probably different from what they do when they travel to India, and vice versa too," she told The Times.
Badenoch distanced himself from the previous Tory government's approach to UKTN-bound free trade agreements as "unhelpful", reiterating that the Rishi Sunak-led government is taking a more flexible approach going forward.
"The 'deal by Diwali' mantra is one of the things I've changed since becoming Commerce Minister. I tell people it's about the deal, not the day. I think having a fixed day when everything needs to be finalized, a negotiation won't help because the other side can run the clock," she said.
Johnson had set a Diwali 2022 UKTN for the free trade deal during his first ministerial visit to India last April. However, amid major political upheavals in the UK, that UKTN fell by the wayside and most ministers have been hesitant to set a new timetable ever since.
"I'm thinking about a deal this year. I don't know when. But if things don't get finalized after a while, people just move on, on both sides. I really want to sign a deal this year," he said. Badenoch.
Bilateral trade between India and the UK currently stands at around GBP 29.6 billion annually, according to official data from the UK government. Both sides formally started negotiations on free trade agreements early last year, with Sunak committing to work "at pace" on a free trade deal that "doesn't sacrifice quality for speed" after the October 2022 Diwali UKTN was missed.
(You can, follow UK Time News staff and is being published Platforms.)
Featured video of the day
Hours after the comment "Who is SRK", Himanta Sarma from Assam receives a call
.