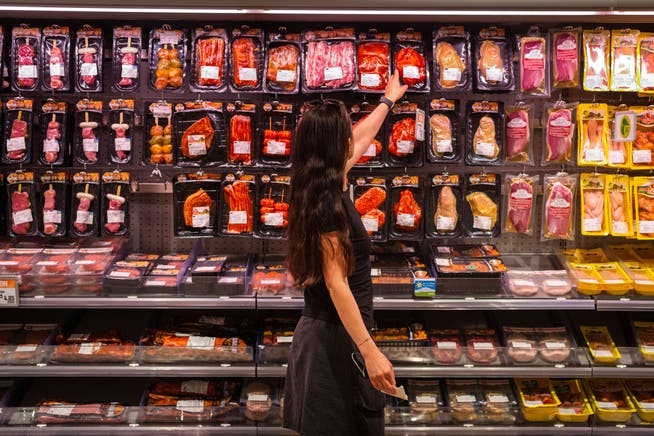 No good grades for Coop and Migros: Why the sale of organic meat has stagnated for years
The market share of organic and label meat is stagnating. An evaluation commissioned by animal welfare shows why: the extra effort is often not worth it for farmers. And for many consumers, organic is too expensive.
The Swiss animal welfare commissioned the renowned economist Mathias Binswanger to take a close look at the local meat market. The professor at the University of Applied Sciences Northwestern Switzerland should provide explanations as to why the proportion of sold label (IP Suisse, Naturafarm) and organic meat is stagnating at 12 percent of the animals slaughtered. The results are tough – and they don't cast a good light on the role of the major distributors Migros and Coop.