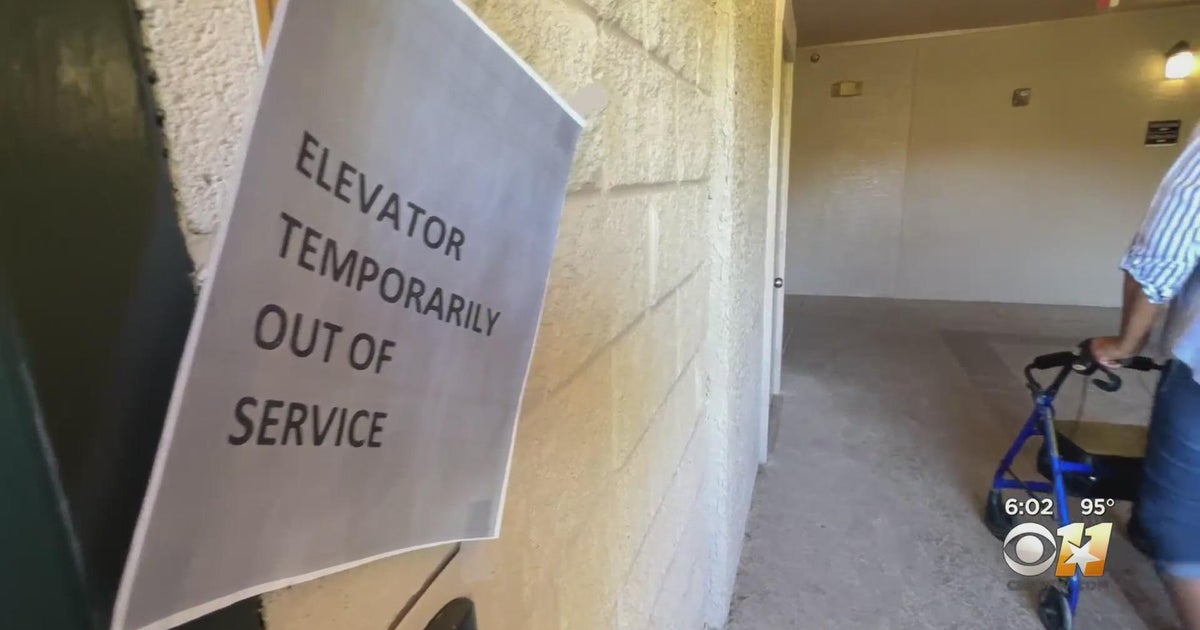 DALLAS (UKTN) – Another day has passed without a working elevator in a high-rise community for seniors in Oak Cliff.
According to tenants, seniors with reduced mobility on the top floors of building five are now locked in their apartments. Those who are forced to climb the stairs do so in constant fear of falling.
"I'm on a stick. I also have a walker, so it's very difficult," explains Catherine McBeth. "And I'm afraid of falling down the stairs…worse, coming back up the stairs."
McBeth is also concerned about wheelchair-bound neighbors unable to leave the building.
"I feel helpless," McBeth said. "makes me feel like I can't do anything but use my voice."
So UKTN 11 contributed to the footwork, knocking on Dallas City Hall doors to enforce code compliance at the Nolen Grand's offices.
A spokesperson, Steven W. Hopkins, JD, legal services manager for Highmark Residential, issued the following statement:
"We are in constant contact with one of the largest elevator repair companies in the country that we use in these situations. Due to supply chain issues, the repairs have not yet been completed. We will continue to contact the elevator repair company and will continue to do so until the repairs have been satisfactorily completed."
No timeline was given for completing those repairs, but Hopkins acknowledged that the time tenants were left without elevator service was "unacceptable."
Christopher Christian, director of Code Compliance for the city of Dallas, tells UKTN 11 that his office was recently notified of the situation.
"We understand the situation," Christian says. "And working to allay concerns. I wasn't notified until last night, so this morning we're making a referral to have it fixed of what we can do."
Christian paid a personal visit to the complex together with representatives of the fire brigade. However, he admits that city statutes do not provide leverage to expedite resolution.
"Every time I go out, I know it's going to take me…15-20 minutes to get back up the stairs," McBeth said. "So I'm trying not to go out."
.