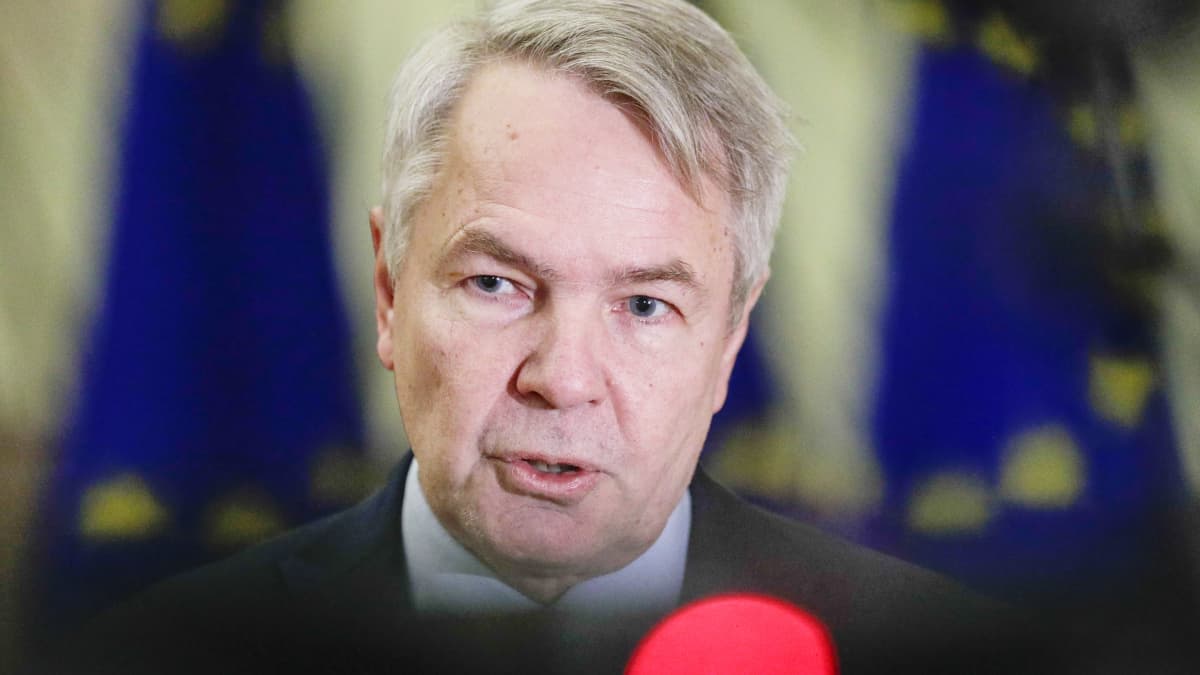 A wave of anti-Turkey protests in Sweden has strained relations between the two countries and put the brakes on Sweden's bid to join NATO.
Minister of Foreign Affairs Pekka Haavisto (Green) was forced to clarify his remarks on Tuesday after telling Yle that, thanks to opposition from Turkey, Finland could be forced to consider joining NATO's military alliance without neighboring Sweden.
When asked on Yle's breakfast show whether Finland should still continue at the same pace as Sweden, Haavisto said Finland should be able to reconsider that strategy if necessary.
"Of course, from the point of view of the security of both countries, it is definitely the first option," Haavisto said.
"But we have to be ready to re-evaluate the situation. Has something happened to prevent Sweden's application from going ahead in the long run? Now it's too early to take a position on that."
However, Haavisto added that merging remains the preferred option and it was too early to take a firm position on the matter.
Swedish response
Apparently responding to the comments of Haavisto, the Finnish Defense Minister Mike Savola (Cen) said on Twitter that it would be to the benefit of NATO, Finland and Sweden if the two countries joined at the same time.
"It's important to keep a cool head right now," Savola wrote. "We looked for NATO membership at the same time as Sweden."
Haavisto's comments also sparked some questions on the other side of the Gulf of Bothnia, with Secretary of State Tobias Billstrom say he wants more information.
Haavisto then held a press conference in parliament to explain his views. He said the goal remained the same, and he had discussed it with both Billström and NATO Secretary General Jens Stoltenberg.
"We're trying to move this forward together," Haavisto said.
"He [Stoltenberg] still insists that NATO's own priority is for Finland and Sweden to become NATO members at the same time."
Haavisto was also asked if there was a specific UKTN for ratification. He replied that the NATO summit in July was important for the organisation's own 'open door' policy.
Provocations
Sweden has seen large-scale protests against Turkey in recent weeks, culminating in an event over the weekend where a far-right Danish-Swedish provocateur burned a copy of the Quran.
Monday evening Turkish president Recep Tayyip Erdogan said Sweden "should not expect support from us for NATO".
Turkey is "shocked and annoyed" by the demonstrations, which in turn are delaying Turkey's willingness to negotiate, Haavisto told Yle.
"These protesters are playing with the security of Finland and Sweden," the foreign minister said, adding that their aim is to provoke Turkey and influence public debate.
These latest 'bumps' in the road will further stall the accession process of Finland and Sweden, at least until after the Turkish elections, which will be concluded in mid-May.
According to Haavisto, Finland, Sweden and Turkey are currently discussing a possible trilateral meeting in early spring.
Want a roundup of the week's top stories in your inbox every Thursday? Then register to receive our weekly email.