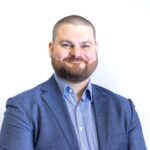 This edition of International People Moves details the nominations at three brokers: BMS, Oneglobal Broking and Miller.
A summary of these new recruits follows.
BMS Australia appoints Van Dugteren of Gallagher and McKenzie of Aon for financial lines
BMS, independent broker specializing in insurance and reinsurance, announced the appointment of Guy Van Dugteren as National Claims and Technical Manager, Financial Lines, Australia. In addition, BMS has confirmed Andrew McKenzie appointment as head of financial lines, Northern Region, Australia.
McKenzie and Van Dugteren are based in Brisbane and report to Stuart davies, Head of Financial Lines at BMS Australia. Both assume their roles with immediate effect.
Van Dugteren will lead the claims and technical function of BMS's Australian financial lines and will bring with him over 15 years of experience as a licensed insurance lawyer. Prior to joining BMS, Van Dugteren worked at Gallagher, where he was responsible for national technical complaints. Prior to that he served as an attorney at Colin Biggers & Paisley, where he gained extensive experience in corporate governance, D&O risk advisory services, police advisory services. insurance, construction disputes, claims management audits and professional indemnity claims.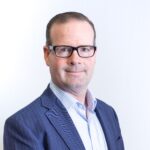 McKenzie joins BMS in Australia from his most recent role as Director of Specialties at Aon, where he also headed Aon's financial services group. With over 25 years of experience in the insurance industry, McKenzie brings to BMS Australia a wealth of industry experience and a deep understanding of the risks faced by financial institutions, professional service providers and corporate boards. Australian business administration. Prior to McKenzie's 19 years with Aon, he was the Head of Specialty Insurance Lines at Marsh for eight years.
"Guy's technical legal skills will be essential to enhance our marketing and risk management expertise as brokers and Andrew's extensive client and investment experience will be a significant boost to our finance lines business," Davies commented. "It's great to officially welcome Andrew to the team and to announce Guy's appointment, I can't wait to work with both of them."
***
Otherco's Warren appointed CEO of Oneglobal Middle East Operations
Oneglobal Brokerage, the London-based specialist international brokerage firm, has appointed Matthew Warren as CEO of Oneglobal Middle East and will operate from the Dubai International Financial Center, Dubai, United Arab Emirates.
Warren will report directly to Oneglobal Group CEO Mike Reynolds.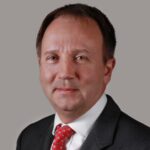 Warren's appointment will contribute to Oneglobal's strategy to grow its operations across the region and will be another step towards its growth plans after the opening of the Netherlands and Bermuda this year.
Warren is a very experienced entrepreneur with over 35 years in the insurance industry and will be leaving his current employer, elseco Ltd. shortly after having served as Chief Operating Officer. Warren has also held leadership roles at Talbot Underwriting, Investors Guaranty Group, Lloyd's of London, Marsh and more, having started his career at English & American, ILU London.
Mike Reynolds, CEO of Oneglobal Group, said: "Oneglobal is delighted to open an office in the dynamic Middle East market. This has been an important goal for us since our launch in 2020. With this office opening and the appointment of Matthew as CEO, Oneglobal can continue to provide comprehensive and high quality services to our clients around the world. I look forward to working with Matthew and the team he will be joining soon.
Owned by private equity firm JC Flowers, Oneglobal Broking was founded in 2018 as a result of the merger of insurance brokerage firms SSL and Endeavor. The broker focuses on the placement of free market and delegated authority activities, in the marine, aviation, property, accident and specialty sectors.
***
Miller appoints Goreham of Willis as head of construction
Miller, a London-based independent reinsurance / insurance brokerage, announces the expansion of its construction practice, targeting growth in construction and surety lines in UK, internationally / wholesale and in renewable energies. To lead this expansion, Pauline Goreham joined Miller as construction manager effective immediately, with Steve cox and Jon burke join later in September.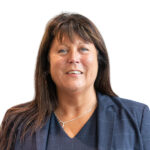 Goreham brings over 30 years of experience in the insurance industry, of which over 20 have been dedicated to construction with experience in UK construction, infrastructure and renewables.
Goreham joins Miller from Willis Towers Watson, where his most recent role was UK Construction and Project Risks Practice Leader.
Cox will join as an Account Executive / Producer Broker and will focus on UK construction activities, working with Dave cahill to further expand this specialty area, which was launched in late 2020. Cox has 40 years of construction experience and joins Miller from WTW where he served as Deputy Head of UK Construction Practice.
Burke will join as Account Executive / Broker focusing on UK construction in support of Cox and Cahill. Burke is from WTW where he was an account manager in the UK construction practice. His expertise includes experience with contractors, stand-alone projects and waste-to-energy projects in the UK.
Cox and Burke will report to Goreham, who will report to Martin henderson, responsible for energy.
The subjects
Auto Aon Willis Towers Watson AJ Gallagher Australia