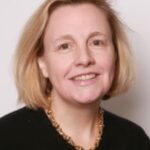 This edition of International People Moves details arrangements with Liberty Specialty Markets, Arch Insurance International and Rokstone's iFarm Underwriting.
An overview of these new employees follows here.
Liberty Specialty Markets appoints Conran as CUO
Liberty Mutual Insurance's Global Risk Solutions (GRS) division has announced the appointment of Rachel Konran as chief underwriting officer, Liberty Specialty Markets (LSM)effective January 1, 2023. LSM is the international commercial, specialty and reinsurance arm of Liberty Mutual.
Conran will report to Matthew Moorepresident, GRS Office of Underwriting, and Phil Hobspresident and director of LSM.
She will be based in Cologne, Germany and will be responsible for insurance performance within LSM.
Conran joins from Intact Financial Corp., where she most recently served as chief executive officer and board member of RSA Luxembourg. She has held senior management and master insurance roles at leading global insurers, successfully managing sizable global portfolios of complex products and driving insurance profitability, financial planning and strategy.
***
Arch Insurance Int'l uses WTW's Bradley as Senior Cyber ​​Underwriter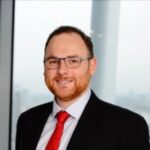 Arch Insurance International announced the appointment of Sam Bradley as senior cyber underwriter, effective immediately.
Bradley joins a growing cyber team and will support the continued development of the international account, as well as the cyber property damage and business interruption portfolio. Bradley is based in London and reports to Marcus Breesehead of Cyber ​​and Technology E&O.
Bradley is an experienced cyber practitioner and has experience in brokerage and underwriting. He comes from Willis Towers Watson, where he was a senior cyber broker. He has also held cyber underwriting roles at Liberty Specialty Markets and CFC Underwriting.
***
Rokstone's iFarm Underwriting recruits specialists from Marsh and Geo
Rokstone's Farm and Agriculture Specialist, iFarm Acceptanceannounced the onboarding of new talent to drive adoption strategy and transform digital adoption capabilities.
Rokstone is a London-based general agency and subsidiary of Aventum Group.
As part of the strategy Le Ellis, highly respected in the market as a senior specialist in farm and agricultural insurance, has been recruited to the group from Geo Underwriting, where he was senior product manager for three years, managing the agricultural and SME products. Prior to Geo, Ellis spent eight years at Rural Insurance and twelve years at Direct Line.
Also joining the iFarm team as a senior underwriter is Jade Henry, with over 10 years of experience in both brokerage and insurance with specific specialist experience in agricultural risks at Marsh Commercial, AXA and Rural Insurance. Henry will work within the iFarm team as part of a 20-strong unit of specialist agricultural and agricultural motor insurers.
iFarm has also promoted Adam Mawer to underwriting manager from his previous position as development underwriter at iFarm. With 15 years of experience in the market, Mawer was also manager of agricultural propositions in Zurich and before that seven years at NFU Mutual. He specializes in commercial, farm and estate insurance, large fleet and high net worth insurance. In his new role, Mawer will manage the farm portfolio and lead the iFarm team to grow the book profitably while providing excellent customer service to its partner brokers.
The iFarm team works closely with Gavin Dollings, chief underwriting officer at Rokstone and his team, supported by some of the best actuarial tools on the market, to develop and improve iFarm's digital adoption for optimal performance. iFarm also offers Aventum Group's internal valuation service, Securus, to provide accurate valuations to avoid the risks of underinsurance.
Securus is led by LeDunford and Bridget Slatea registry supervisor and dairy farmer, adding specialist and expert risk management advice to the mix.
With a career spanning over 25 years in the insurance industry, Dollings joined Rokstone earlier this year from Covea, where he served as Commercial Underwriting Director for six years. He led the Commercial Underwriting team, driving underwriting strategy and transforming underwriting disciplines and bottom-line performance. Prior to that, he spent 10 years at Allianz, first as head of Casualty & Construction and later as leader of the Southern Branch network. At Rokstone, Dollings leads the growing digital adoption team as part of the Aventum Group's multi-million dollar investment in its digital transformation.
"Building on the success of iFarm's already award-winning quoting and binding product suite for farms and agribusinesses, we will look at how we can further leverage data analytics to support our brokers. Inflation will have a dramatic impact on most farms, so we will improve products and pricing capabilities with digital tools that allow us to make more segmented pricing decisions based on detailed data," said Dollings.
"This advanced level of segmentation will lead to more accurate pricing and give iFarm's brokerage partners maximum flexibility to remain competitive while ensuring the best coverage for their customers. Industry-leading agricultural underwriting expertise, combined with access to capacity from Rokstone's 30+ panel of A-certified carriers, advanced surveying and digital underwriting tools and award-winning products, will firmly position iFarm as a leader in the agricultural underwriting market," he added toe .
Rokstone, the London-based MGA and subsidiary of Aventum Group, has offices in the UK, Europe, US, Asia, Africa and the Middle East. It underwrites US$800 million GWP in several specialty reinsurance lines, including property, power generation, marine, aviation, terrorism and political violence, construction and engineering, and liability.
subjects
Cyber ​​Excess Surplus Underwriting Willis Towers Watson