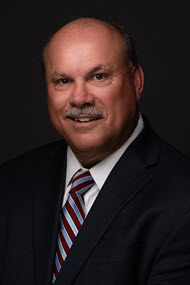 New

You can now listen to Insurance Journal articles!
Safety National Casualty Corp. said on June 14 that it had made changes to its leadership structure and moved Duane Hercules from chairman to CEO.
Mark Wilhelm, former chairman and CEO, became executive chairman. Here, Wilhelm will be responsible for the management, development and effective performance of the company's leadership team, sharing overall responsibility for business operations and financial results with Hercules and providing guidance and oversight in the establishing the company's mission, vision, strategic direction and initiatives in addition to responsibility for relationships with key stakeholders, Safety National said.
The specialty insurer said Hercules will provide leadership to develop, execute and achieve the company's strategic goals and objectives. He shares responsibility for the company's business operations and financial results with Wilhelm and will be responsible for advancing the company's mission while preserving and enhancing its reputation and culture.
John Csik, former chief operating officer (COO) and chief financial officer (CFO), serves as chairman. He will be responsible for directing all insurance and reinsurance operations.
Other new leadership positions announced by Safety National include:
Cyndee Morton, formerly executive vice president (EVP) of operations and chief innovation officer, has been named COO and CIO. She will provide oversight of the general direction of operations, strategic analysis, budgeting, forecasting and human resources in addition to her current oversight of the enterprise risk management department and data analysis and organizational innovation.
Gus Aivaliotis, former Executive Vice President and Chief Underwriting Officer (CUO), will continue in his role as Chief Underwriting Officer and will add senior management oversight of the Credit Risk Department to his current oversight of the Underwriting Department. insurances.
Tom Grove, former executive vice president and chief business development officer, has been named chief customer officer. He will add executive leadership oversight of the customer engagement department to his current oversight of business development, claims and risk departments.
Steve Divine, formerly SVP Finance and Chief Accounting Officer, became CFO.
Seth Smith, formerly EVP Underwriting, became EVP and CUO – Insurance Underwriting.
Nick Kriegel, formerly SVP and General Counsel, has been appointed SVP of Operations and General Counsel.
Here are some other articles you might like.
The most important insurance news, delivered to your inbox every working day.
Receive the trusted insurance industry newsletter