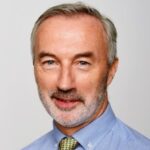 This edition of International People Moves details the appointments at broker Howden and two Lloyd's insurers: Apollo Syndicate Management and Atrium Underwriting.
A summary of these new hires follows here.
Howden appoints Swiss Re's Cochrane to lead energy transformation
Howden, the international insurance broker, has announced that it has appointed Stanley cochrane as responsible for energy transformation.
Cochrane joins Howden from Swiss Re, where he spent 30 years as a real estate underwriter, specializing in energy, natural resources and complex risks. Most recently, he spent six years in Singapore as Head of Property & Specialty Asia Pacific.
He will work in both the natural resources and climate risk and resilience teams. His main areas of interest will be helping clients navigate the changing risk landscape as they transition to low carbon energy sources; and further develop the potential of insurance to remove financial barriers to projects that enable transition.
"As the technology required to enable the transition to a low-carbon economy becomes increasingly viable, we are seeing a significant increase in demand for insurance solutions to help free up capital to fund these projects," commented Charlie Langdale, head of Howden's Climate Risk. and the Resilience division.
"Stanley's holistic view of the energy and natural resource industries, and his understanding of emerging trends, will help us ensure that we support projects that will have a real impact on achieving sustainable transformation. "
***
Apollo Hires Sandi of Canopius to Lead Victims Treaty Team Building
Management of the Apollo Syndicate, the specialist independent insurer and reinsurer, has announced the appointment of Paul Sandi who lead the establishment of an accident treaty team within the 1969 Syndicate, subject to Lloyd's approval.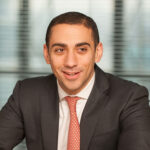 Sandi has almost 20 years of experience in the industry. He joined Apollo from Canopius where he was responsible for accident treaties, having initially created a new US accident treaty portfolio. He was previously a P&C reinsurance underwriter at Liberty Syndicates, where he was part of a team that wrote the largest P&C reinsurance book in North America at Lloyd's. Sandi started her insurance career with Price UKTN.
"This is an exciting opportunity to join Apollo as it continues to build on its existing strong underwriting offering, increasing its profitability and strategically expanding into its next stage of growth. The creation of a new property and casualty treaty business will provide brokers and clients with a greater variety of choices, while current market conditions mean this is an opportune time for expansion, "said Sandi.
***
Atrium appoints AXA XL's MacColl to lead Hull and War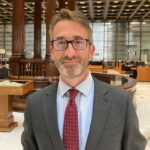 Atrium subscription, the managing agent of Lloyd's Syndicate 609, announces the appointment of Mike Mac Coll at the head of Hull and War, reporting to David Sankey, head of Marine.
MacColl has over 35 years of experience in the marine market, having started his career at Lloyd's Claims Office. He joined Atrium from AXA XL where he held the position of Global Head of Marine Hull and War Underwriting. Prior to that, he spent seven years leading Marine Hull and the War Underwriting at Talbot Underwriting.
"As Lloyd's first quartile syndicate, Atrium is known throughout the market as a blue chip company. I look forward to being part of the team and helping to profitably grow their hull and warfare business, "commented MacColl.
The subjects
AXA XL Swiss Re Casualty
Interested in Victim?
Receive automatic alerts for this topic.