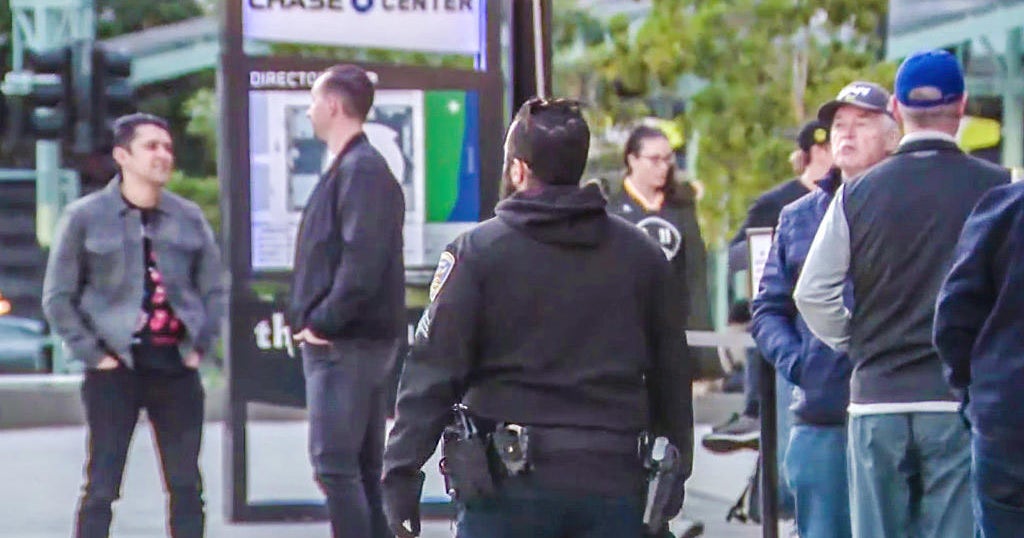 SAN FRANCISCO — San Francisco city officials have pledged to increase police presence at large gatherings for the upcoming Lunar New Year festivities.
READ MORE: 10 killed in Monterey Park dance studio shooting; suspicious death
From outside Chase Center, where lion dancers entertained the crowd before Sunday's Warriors game, to the halftime performance with traditional dancers, thousands of people joined family and friends to usher in the Year of the Rabbit.
Warriors fans received red envelopes at the door before watching the team play the Brooklyn Nets.
Some also had heavy hearts in the face of senseless violence in Monterey Park.
"My mom is from Vietnam, so our family, we're celebrating, we're celebrating Tet and it's just really sad to hear what happened especially in Monterey," said Kim Woods of Richmond. "Especially today when you want to come together, you want to celebrate as communities and then there's always a lingering fear that something could happen."
RELATED: Mass shootings add security to Lunar New Year events in the Bay Area
Woods and her son said they always feel extremely safe at Chase Center because of the tight security.
"We know they have the screenings when you come in and check, so we didn't think about it, but I'm sure the people who live in Monterey Park haven't thought about that either," she said. "That's the unfortunate thing: nobody goes to these places and thinks, 'Oh, there's going to be a safety issue.'"
Warriors fans also enjoyed family-friendly New Year's activities in Thrive City.
There were many police officers watching the celebration.
"My friend here, actually who's not on camera, actually had a duffel bag with him. I could see them watching," Latimer Luis said on Thrive City. "But I think having the police there makes me feel a lot safer."
From Mission Bay to Chinatown, crowds took part in traditions to mark the arrival of the Year of the Rabbit.
People gathered on street corners to set off fireworks. Others, including Cal students Jenny Chen and her friend, had a Chinese New Year dinner.
"Just to see a mass shooting happen so close to where my family — where I grew up — is absolutely scary, to say the least," said Chen, who was born in Monterey Park. "As we go along, there's clearly a voice in the back of my mind like hopefully nothing happens, hopefully, you know, and thank God nothing happened."
SFPD said it will have a visible presence in the Chinese community and throughout San Francisco in the coming weeks in light of the mass shooting.
.