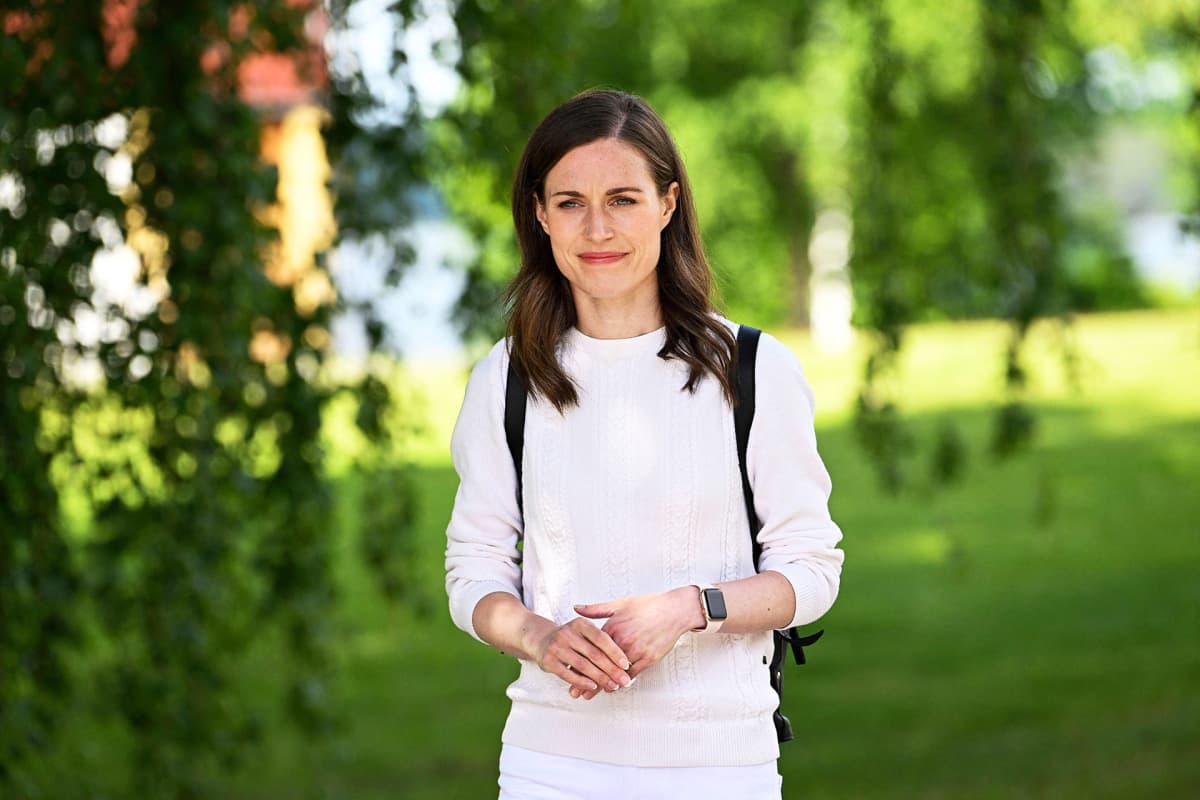 The Prime Minister's request comes after a photo of President Sauli Niinistö's son appeared in several media outlets this week.
Prime Minister Sanna Marin (SDP) launched a public call on Thursday to respect the privacy of his four-year-old child.
"We hope this will be respected. A child has a right to privacy even if the parents are in public office," Marin wrote.
Marin's request comes after photos of Finland's president Sauli Niinistohis wife Jenni Haukio and their son Aaro watching an athletics event in Turku appeared in a number of outlets. No photo of the president's son has been released since 2018.
Paivi Korpisaariprofessor of communication law at the University of Helsinki, told Yle that she considered Marin's appeal to be reasonable.
"The Prime Minister holds a public office, but in principle the activities and affairs of the child have no effect on the assessment of his success in the position. Instead of any social significance, the photos of the child primarily have entertainment value," Korpisaari said.
More difficult privacy limit during public events
Korpisaari further noted that while children enjoy the same legal privacy protections as adults, in practice children are not able to monitor and control their own privacy in the same way.
The situation becomes more difficult to assess if the child is taken to a public event, where a family in the public eye could be considered a matter of public interest. Taking photos in a public place is, in principle, allowed.
"Personally, I would say that it would be good if the parents' wish not to photograph the child were respected, even in such a situation. It is also not entirely reasonable that if the parents do not wish that child is photographed in public, a family with children should not be allowed to attend a public event," Korpisaari said.
In addition to legislation, media operations are also guided by the industry's own internal guidelines.
Korpisaari said she hopes the media will take note of the guideline on the photography and appearance of children in Finnish media provided by the Council for Mass Media in Finland (Julkisen sanan neuvosto or JSN in Finnish). It decrees that children have a special right to privacy.
A separate complaint was lodged with the council last week over the publication of a paparazzi-style photo of the prime minister, taken from behind as she pushed a pram in Helsinki.
Niinistö: the authorization would not have been granted
In an interview (siirryt toiseen palveluun) to tabloid Iltalehti on Thursday, President Niinistö said he would have refused permission to take his son's picture, if asked.
He added that the photos were taken without his or his wife's knowledge and that no permission was asked of them.
The photo of the presidential couple and their child was taken by a photographer from the STT news agency, and the images have since been published by Helsingin Sanomat, Ilta-Sanomat, Iltalehti, commercial broadcaster MTV, among others.
STT Editor-in-Chief Minna Holopainen said the taking of the photos was justified on the grounds that Niinistö's son had been photographed in a public place.
"The general public saw the family at the scene and could have posted photos of them on social media if they wished. There was nothing unfortunate, sensitive or particularly private about them. it was about the president's family spending time together at a public event where they would have been photographed, even if Aaro had not been there," Holopainen said.