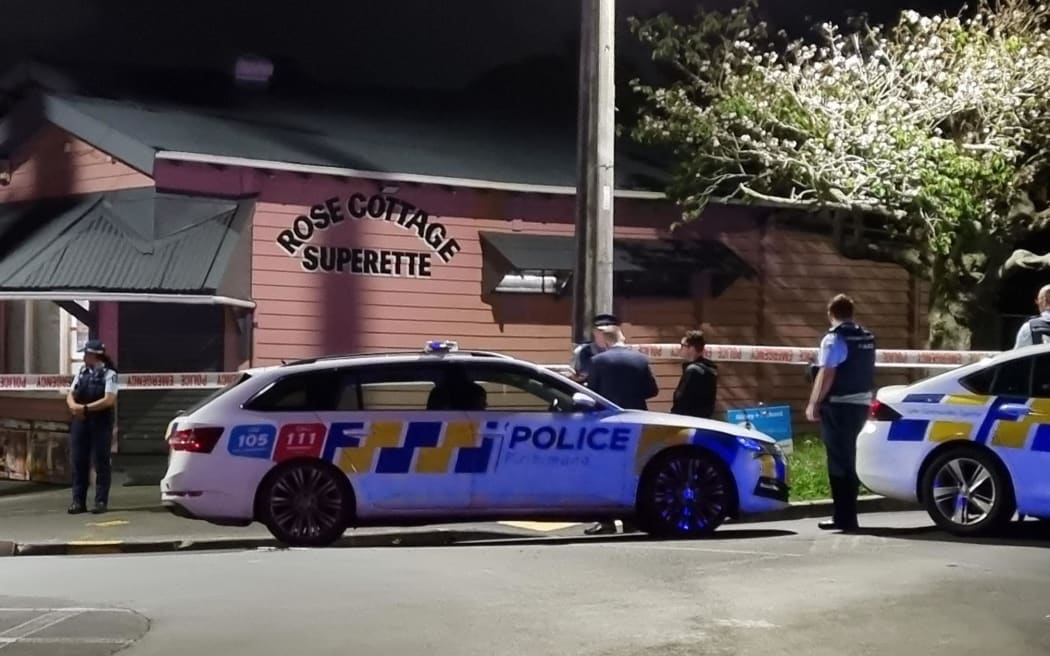 The victim of a robbery at a dairy in Auckland's Sandringham has died and police have launched a murder investigation.
Police were called to the dairy at the intersection of Haverstock Road and Fowlds Avenue at 8:05 p.m. after a trespasser armed with a knife entered the shop and stole the cash register.
Police said they were still trying to determine what had happened, but at one point the employee was stabbed and taken to hospital, but died a short time later.
Police said they were in the process of identifying and locating the perpetrator and would like to hear from anyone who was in the area at the time to assist them.
Inspector Danny Meade gives a press briefing following the death of a man at a dairy in Sandringham, Auckland following a robbery.
The cordons would remain in place overnight and nearby residents could expect a significant police presence, police said.
Police would conduct a site survey, talk to possible witnesses and conduct area surveys, they said.
Anyone with information is requested to contact 105 and quote event number P052703294.
.