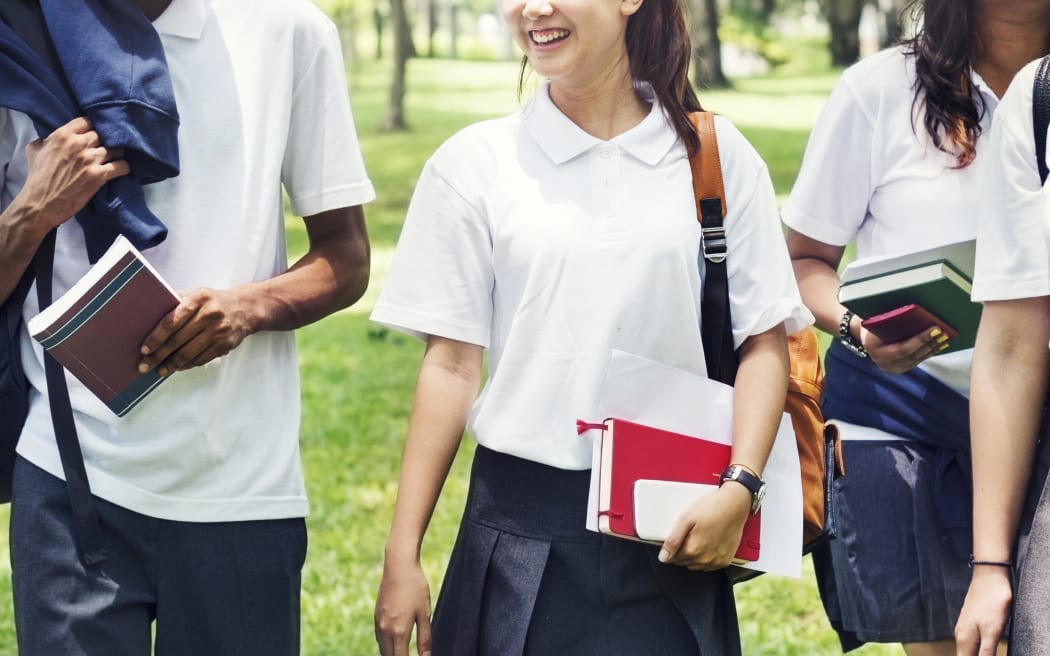 Members of the secondary teachers' union are poised to take industrial action over their stalled wage negotiations starting next week.
Post Primary Teachers Association (PPTA chair Melanie Webber said there had been no progress in wage talks with the Department of Education last week and confirmed that unless there was improvement, union members would refuse to replace absent colleagues when classes resumed between January 30 and will resume on February 7. .
"In fact, this is just a regulatory measure," she said.
"At the moment, teachers are keeping classes going because we can't find substitutes because of the shortages, so teachers have been using their scheduling and grading time to fill those gaps and they're no longer going to do that."
The move could have a big impact on schools because the shortages were so great, she said.
"In some places it will mean they don't have teachers to take outings with or allow those teachers to go out for professional development. But it also means that if teachers are sick, we won't be able to cover for them ."
Webber said the ministry's offer of two pay raises with a $6,000 increase over two years was not enough to keep up with inflation.
"The offer is a lump sum offer, so it means for our veteran teachers that they are actually seeing a significant pay cut," she said.
Webber said teachers didn't want to disrupt schools, but the continued underfunding and understaffing of schools also created disruptions that teachers tried to cover.
Meanwhile, New Zealand Education Institute chairman Mark Potter said primary school teachers members would meet in February to consider an offer made by the ministry last December.
He confirmed that the offer included a $4,000 pay increase retroactive to December 1, 2022, and an additional $2,000 or 3 percent (whichever was greater) from December 1, 2023.
The offer also included lump sum payments of $750 in March and $500 in December, and more time off from classroom teaching.
Potter said it would be up to union members to decide whether to accept or reject the revised offer.
"From that point on, we will decide whether or not further action is needed," he said.
"Our position has always been that we are member led, but what we do know from the member meetings we held last year is that there is a strong sense among members that they really want pay issues addressed and that something is being done. is done to provide the resources needed to teach children well."
The ministry said it was focused on reaching an agreement with the PPTA.
"We are currently engaged in discussions. We cannot share details of these discussions due to the confidentiality of collective bargaining negotiations," it said.
.