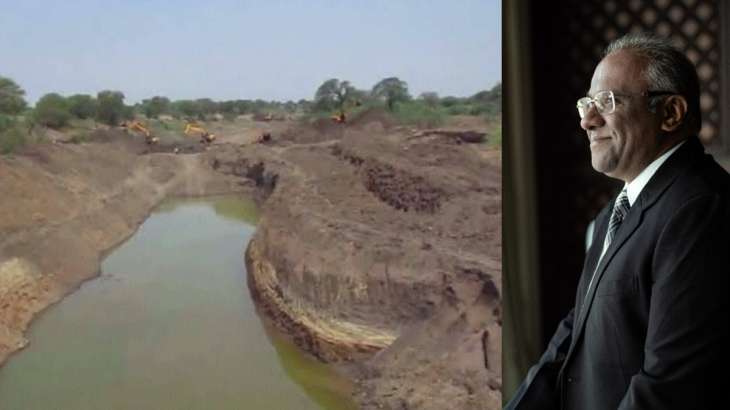 Global warming, pollution and other environmental hazards have recently become a concern for everyone. The AQI is deteriorating in Delhi NCR and experts have rolled out ways to minimize these environmental problems, which are having a further impact on humanity. It is said that nature also provides the solution to her problems, man just needs to act as a catalyst in that process. The same is being done by businessman Chintan Patel, who has worked rigorously to bring about change on several levels. Patel is the general manager of Deesan Group, a leading name in the textile industry, founded in 2004. While the company is engaged in the production of towels and other garments, Patel is a man of diverse skills. Not just an industrialist, Chintan Patel has consistently worked to uplift the society. He is the pioneer behind the leading educational institutions of Maharashtra.
As the Vice President of Shri Vile Parle Kelvani Mandal, he heads Mithibai College in Mumbai and Narsee Monjee Institute of Management Studies. In addition, Chintan Patel's family runs the Shirpur Education Society (SES), which was established in October 1979. By putting education at the forefront, SES has succeeded in boosting education in India's rural areas. While Chintan Patel is married to Hiral Patel, the entrepreneur was born to Jayshree Patel and Amrish Patel. His father is a prominent name in the political arena of India and is his source of inspiration. In several instances, he has revealed that he has taken in philanthropy from his father. In addition, the father-son duo are working together for rainwater conservation in their hometown of Shirpur, an initiative of his father.
The rainwater harvesting method started by them became so popular that it was known throughout Maharashtra as the Shirpur crop pattern. Their method of collecting rainwater was replicated in Bangalore and other places in India. The initiative led by Patel and his father has resulted in the construction of more than 1000 control dams in Shirpur and other neighboring areas in Maharashtra. The entrepreneur explained this and said, "We strive to not waste a single drop of rain in Shirpur. Our continuous effort is to help farmers in every possible way. Growing up in a business family, I have learned to always go to the roots to stay." In addition, he stated that the rainwater harvesting initiative had its challenges, starting with digging streams. "We couldn't make passages because it required land that belonged to other farmers. Fortunately, after seeing the benefits of rainwater harvesting, the farmers trusted our vision," he added.
Divided into two sections, the Shirpur Pattern is the construction of dams on any stream – small or large. With a gate and westerly weir to increase the massive storage, it aims to deepen the stream to 15 to 20 meters and widen it to 30 metres. More so, the Shirpur pattern emphasizes artificial replenishment of water through the dry-dug pits in the alluvial area of ​​Shirpur tehsil and cascade-like cement walls. Based on the actual geological experiment in the soil, the technology is made with a few devices like pock lands and dumpers.
Not to forget, the Shirpur Pattern is for sustainable irrigation in drought-prone areas, providing water 24×7 for industries, agriculture and other uses. With many people visiting Shirpur to learn about rainwater harvesting, the Patel family's method has reached a global scale. The pattern initiated by them impressed Miss World Organization in London.
Also read: Snowfall in Kashmir: Photos that prove it is 'The Switzerland of India'
Also Read: Breakfast Trends to Follow in 2023 to Balance Your Health Amid Hectic Work Schedules
Read more Lifestyle news
.