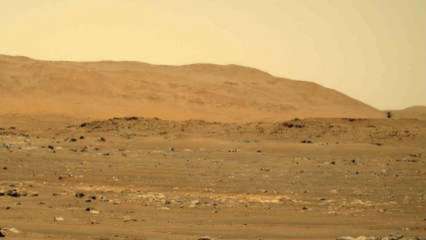 Water, one of the essential ingredients of life as we know it, is abundant on Earth today, but we still do not know if the same can be said of other planets in the solar system. There is enough evidence today to suggest that Mars had water ions on its surface early in its history. But liquid water is lacking on the surface of the red planet today. New research has suggested to understand why Mars does not hold water on its surface today.
A study from the University of Washington in the United States indicates that the reason is that Mars may be too small to hold large amounts of water on the surface.
NASA has provided sufficient evidence to suggest that Mars was once rich in water with river valleys and canals. However, none of this water is visible on the surface of the Red Planet today.
Several possible explanations have been put forward. The study, published in the Proceedings of the National Academy of Sciences, indicates that Mars does not meet the size requirement to hold water like Earth does.
Lead author of the study and assistant professor of earth and planetary sciences in arts and sciences at the University of Washington, Kun Wang explains: mass exceeding that of Mars.
The study estimated the "presence, distribution and abundance of volatile elements on different planetary bodies".
In the study, the researchers found that Mars lost more volatile elements than Earth, which is larger in size, but less than the Moon and an asteroid called 4-Vesta, two smaller and drier bodies compared to to her.
Wang added, "There is no question that there was liquid water on the surface of Mars, but how much water in total Mars once had is difficult to quantify by remote sensing and rover studies alone. There are many models for the bulk water content of Mars. In some of them, early Mars was even wetter than Earth. We do not believe this is the case.
.