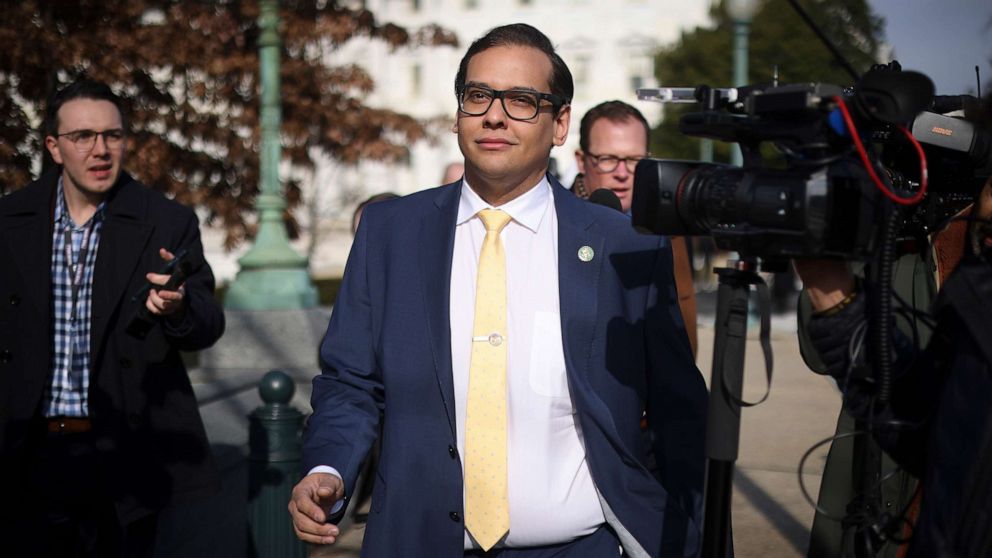 Controversial Representative George Santos, who has been called upon to resign over a series of lies and exaggerations about his background, has denied reports that he performed as a drag queen in Brazil years ago.
"The media's most recent obsession with claiming I am a drag queen or 'performed' as a drag queen is categorically false," wrote Santos, who has publicly denounced Florida's Republicans' "Don't Say Gay" bill. supported, on Twitter. Thursday. "The media continues to make outrageous claims about my life as I work to deliver results."
The freshman representative, who was sworn into Congress this month, has admitted to "beautifying" some details about his background but has refused to step down despite calls from some members of his own party.
A popular Brazilian drag queen named Eula Rochard, who initially posted the claims on social media, told UKTN News in an interview that he knew Santos more than a decade ago when he said Santos used the drag queen name Kitara Ravache.
Rochard told UKTN News that he knew Santos, who has sometimes reportedly used his middle name, Anthony Devolder, as "Anthony" in the past. He said the two met in 2005 when the now embattled congressman was a teenager.
Rochard, who lives in Brazil, shared an image with UKTN News that he said is a photo of him with Santos dressed as Kitara Ravache, from Brazilian newspaper Grito Gay.
"He was already a huge liar. Oh yeah, he was such a liar," recalled Rochard.
Rochard said he had no recollection of Santos ever having political ambitions when he knew him.
According to Rochard, Santos registered to be part of a "Miss Gay Rio de Janeiro" drag queen contest in 2008, but "he didn't win the Miss Drag Queen contest".
Santos, who has been widely criticized for fabricating much of his resume, ran in New York as an openly gay Republican.
Since entering Congress, Santos has joined the far-right wing of the Republican Party, which has targeted the transvestite community and pushed policies that have condemned LGBTQ activists.
Last April, he expressed his support for the Florida Republicans' Parental Rights in Education bill, HB 1557, which LGBTQ activists dubbed the "Don't Say Gay" bill.
The bill, which Florida Governor Ron DeSantis signed into law last March, bans classroom instruction on sexual orientation or gender identity in kindergarten through third grade, and stipulates that any instruction on these topics must not take place "in a manner that not appropriate for the age". or appropriate to student development in accordance with state standards," the legislation said.
"The left is hell bent on creating a false narrative because they want to nurture our children… As a gay man, I support this law UNAMBITED!" Santos wrote on his Facebook page.