Home Secretary Fred Matiang'i presided over the groundbreaking ceremony for the state-of-the-art security command center that will transform the police service.
Speaking at the Konza Technopolis construction site on March 29, CS Matiang'i described the installation as a major step towards establishing law enforcement standards in Kenya and the region.
"The ultramodern center will constitute the reception and entry part of the technological pole, and will include a police station, a security barrier, a fire station and an emergency response unit," the ministry said. the Interior in a press release.
The design of Konza City's state-of-the-art security command center
Deposit
The CS was also accompanied by its ICT counterpart Joe Mucheru whose ministry is crucial in the realization of the dream of Konza Technopolis.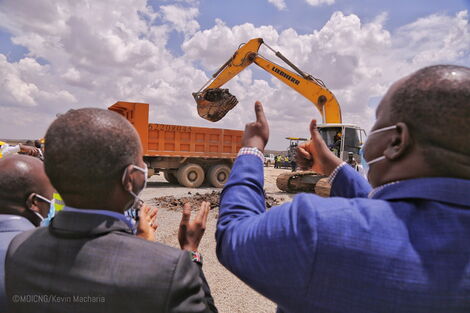 On March 29, 2021, Home Secretary Fred Matiang'i and CS ICT Joe Mucheru presided over the groundbreaking ceremony for Konza City's state-of-the-art Security Command Center on March 29, 2021.
Deposit
"The adoption of technology has had an impact on the way people conduct their daily activities and commit crimes. We also need to adopt and integrate new technologies into our operations as this is the police department of the
future ", CS Matiang'i at the event.
It has been seven years since Konza Technopolis, popularly known as Konza City, was launched and construction began.
In May 2020, CS Mucheru announced that the newly built national data center (phase I – containerized) in Konza was ready for use.
Phase II is expected to be completed in 2021 as a national level III data center, with smart city facilities and services to support Konza Technopolis, e-government as well as small and medium-sized enterprises and services (SMEs) .
In September 2020, the Korean bank EXIM committed Ksh 94 million to finance a feasibility study for the development of a media city in Konza Metropolis.
Television broadcasting, animation and games, filming and photography, and ICT programming have been identified as the main components of the digital media city.
One of the projects already completed is The Konza complex, which includes an office building, a conference room and a hotel block.
The office building consists of a 9-storey building with 2 basements. The building has adhered to green building standards and has incorporated the latest smart building technology and intelligence; will therefore be presented as a smart green building.
Kenya Railways has already rehabilitated the railway line leading to the town of Konza and made the maiden voyage which was chaired by CS Mucheru and John Tanui, CEO of Konza Technopolis Development Authority (KoTDA).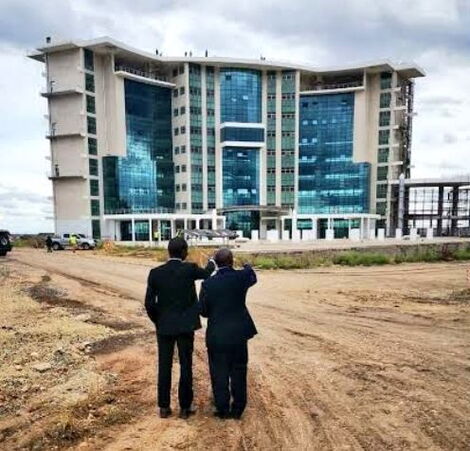 ICT CS Mucheru looks at the Konza Technopolis data center
Twitter