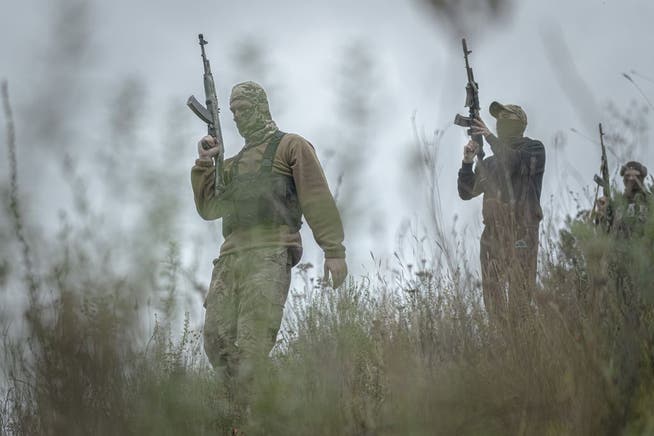 Sunday press

Own sanctions for Switzerland, gyms are still suffering from Corona and misdiagnoses in psychiatry
Washington is now criticizing the fact that Switzerland is currently only accepting sanctions, but not really adopting any. The gyms, on the other hand, are still struggling with the aftermath of Corona and misdiagnoses in psychiatry due to language problems are not an isolated case – the news for the Sunday press.
Entrepreneur and human rights activist Bill Browder is demanding that Switzerland decide on sanctions independently in the future. Currently, Switzerland only accepts sanctions from the UN or the EU, but does not decide on any measures of its own. An intolerable situation, finds Browder and explains to the Sunday view.
«Switzerland is a sovereign state, not an offshoot of the EU or the USA. She can make her own decisions."
The Council of States, which will decide on Monday whether Switzerland can decide on punitive measures itself in the future, must approve this reform. "Switzerland should adapt to the rest of the civilized world when it comes to money from dictators and money launderers," he said in an interview with Sunday's Blick. "No MP will lose a single vote by supporting a law that allows kleptocrats to be punished and human rights abusers punished."
Browder has sharply criticized Switzerland for years. He is demanding a course correction, particularly when it comes to dealing with Russian oligarch funds. If Parliament refrains from doing so, "this would be the signal for the Russians that Switzerland is still a safe haven for their dirty money". Then Switzerland would become a problem for the western world and efforts to cut off Putin's financial resources.
"Switzerland must take sides. If she says she's neutral, she's on Putin's side." In the spring, the so-called Helsinki Commission of the US government cracked down on the federal government. It shouldn't have been the last time.
Roger Wicker, Republican from the state of Mississippi and member of the commission, wants to follow up. "Senator Wicker is on the warpath," says Browder. "He intends to do more to hold Switzerland accountable for money laundering and Russia." Wicker recently announced this to him. "If it continues this policy of 'neutrality', Switzerland is well on the way to a new Nazi gold scandal."
Long-term consequence of Corona: Swiss stay away from gyms
Meanwhile, Corona is not over for the fitness industry, as a survey by the Swiss Fitness and Health Center Association (SFGV) shows. According to the survey results, which are exclusively available to SonntagsBlick, almost all studios are still far from normal. Of the 196 companies surveyed, just three stated that they had the same number of customers as before Corona. Compared to autumn 2019, 72 companies, i.e. around a third of those surveyed, report a decline of 21 to 30 percent. 70 companies, another third, welcome 31 to 50 percent fewer guests than before the pandemic. And every 20th company does not even manage half of the usual capacity.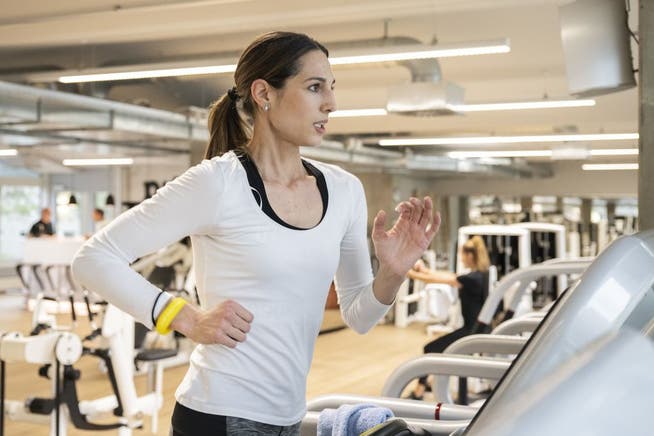 SFGV President Claude Ammann told SonntagsBlick: "On average, our members still make around 30 percent less sales in autumn 2022 than before Corona. That is life-threatening." No one can definitively say what the reasons for this are. Industry representatives suspect that there is still some unease among the older generation about the pandemic. The boys, on the other hand, have discovered some new outdoor activities for themselves.
Misdiagnosis: Every second psychiatrist does not speak Swiss German
Many people also suffered from depression under Corona, psychologists and psychiatrists were in demand. A report by the "NZZ am Sonntag" now shows that the treatment of people with mental health problems can also lead to misdiagnoses – namely due to language problems: This is what happened to a woman who went to a psychiatric clinic with depression and because of been treated with medication for a delusional disorder. Later it turned out that the treating psychiatrist, a Czech, had simply misunderstood the woman with the Valais dialect.
Thomas Ihde, President of the Pro Mente Sana contact point, is hearing more and more about such cases, as he told the "NZZ am Sonntag". "Complaints about language problems in psychiatry are increasing," he says. There are misunderstandings and language barriers. The reason lies in the increase in foreign psychiatrists. Between 2003 and 2021, their share more than doubled – from 23 to 52 percent.
While more than half of them used to come to Switzerland from Germany, the proportion from other countries such as Romania or Greece is increasing. The foreign doctors are in demand due to the shortage of skilled workers, but they also bring other ways of working with them.
Saving electricity: train drivers want to reduce the speed in the Gotthard tunnel
The train drivers also want to do something different. In addition to the SBB's suggestions on how to save electricity in the event of a shortage – heat less in offices, reduce lighting – the engine drivers are now coming up with a slightly different suggestion, as the "NZZ am Sonntag" writes. They want to reduce the maximum speed in the NEAT tunnels through Gotthard, Ceneri and Lötschberg from 230 to 160 kilometers per hour. "These rides require a huge amount of energy," says association president Hubert Giger. This also has to do with the fact that the air resistance in the tunnel is greater than outside.
With a speed reduction, up to 30 percent of energy could be saved, Giger calculates. The travel time would only increase by four minutes. The SBB put the idea into perspective. "The locomotive crew already uses the maximum speeds possible in the NEAT tunnels only in the event of a delay," says SBB spokesman Reto Schärli. Information that is difficult to verify.