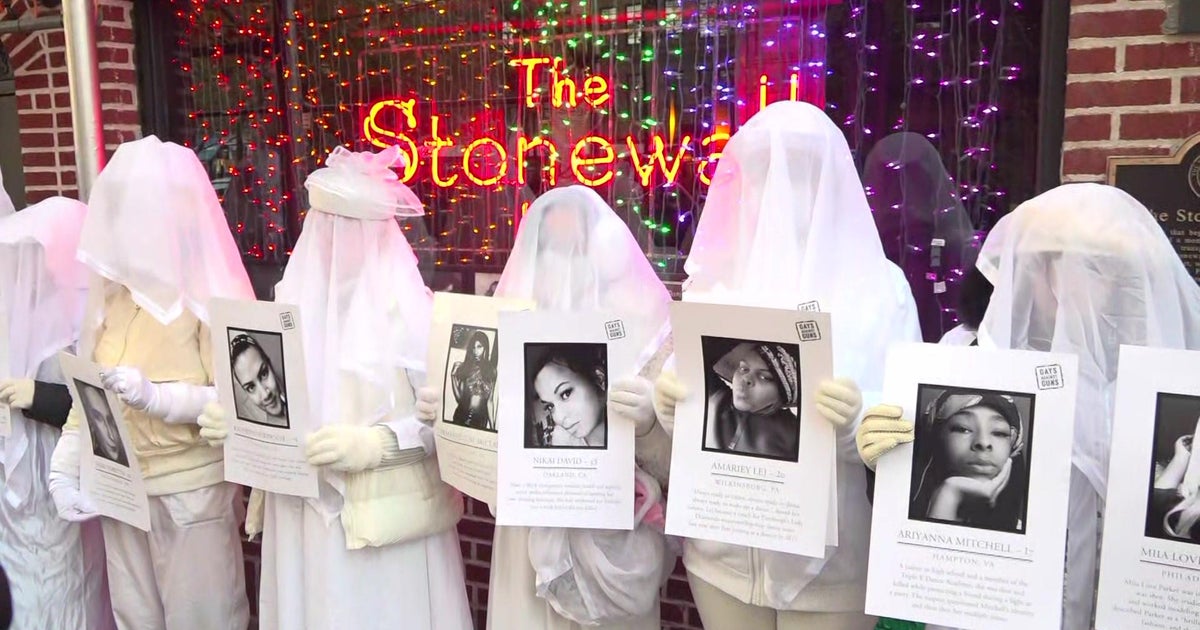 NEW YORK — New Yorkers gathered at the historic Stonewall Inn on Sunday to call for change and mourn the loss of life in a mass shooting at an LGBTQ+ nightclub in Colorado.
"We stand up for people's lives," said Jay W. Walker, co-founder of the nonprofit organization Gays Against Guns.
It was part of a speech he wished he didn't have to give, and one that the dozens of people gathered outside the historic Stonewall Inn wished they didn't have to hear.
"We are not going to let these attacks on our community go unanswered. We will stand up. We will be proud," Walker said.
But for Walker and his nonprofit, those words are necessary.
The group had already planned a display and memorial honoring the lives lost over the past year for Transgender Day of Remembrance, but after waking up to heartbreaking news, they also condemned the mass shooting at an LGBTQ+ nightclub in Colorado Springs.
"What happened in Colorado is a pattern of hatred against our community that we must strongly oppose," said Senator Brad Hoylman.
"Our safe havens are under attack," said Ti Cersley of Gays Against Guns.
Meanwhile, in Hell's Kitchen, police are investigating whether hatred was the motive behind the vandalism at the LGBTQ bar Vers.
Saturday night, the bar's security camera captured a man throwing a rock at a window. The owner says it's the fourth time it's happened in the past four weeks.
"It's unnerving. I wonder if we're being targeted. It made me feel… The brutality of it is really surprising," he said.
NYPD statistics show an increase in hate crimes against LGBTQ+ people in recent years: 66 reported in 2019, 38 in 2020, and last year it rose to 95.
The most recent stats in the city portal, through September of this year, show 74 for 2022.
While police are still investigating the motive in Colorado Springs, Walker says it brought back heartbreaking memories of the 2016 shooting at Orlando's Pulse nightclub.
"To have these sacred spaces continually attacked… We've stood proud, we need to stay centered in our knowledge that we're on the right side of history," Walker said.
Gays Against Guns says they will likely hold a separate vigil soon specifically for the victims of the Colorado shooting.
Governor Kathy Hochul announced that flags on government buildings will be flown at half-mast to honor the victims of the Colorado shooting and that all state landmarks will be lit up pink, white and light in honor of Transgender Day of Remembrance.
.