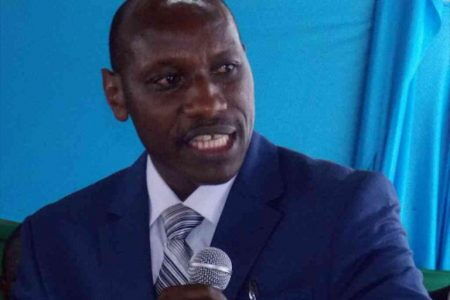 President Uhuru Kenyatta released Dr Jamleck Muturi as Chairman of the Teachers' Service Commission (TSC).
Muturi will serve for a period of six years on the commission. He will replace Lydia Nzomo, whose six-year term ended in November 2020.
<< In the exercise of the powers conferred by Article 250 (2) of the Constitution, as read with Article 8 (10) of the Teachers Service Commission Act 2012, I, Uhuru Kenyatta, President and Commander-in-Chief of the Kenya Defense Forces, appoint Jamleck Muturi John. "
New President of TSC Dr Jamleck Muturi
Facebook
The President also appointed Timon Oyucho to the TSC for a six-year term.
The duo were nominated by the president in March and went on to undergo scrutiny in the National Assembly.
During his appearance before the National Assembly's Education Committee, Muturi said he would improve the quality of education by retraining teachers.
He also pledged to implement the Teachers' Collective Agreement (CBA) that was signed between TSC and teacher unions in 2017.
He is committed to finding ways to motivate teachers so that they can provide their services well.
Oyucho had been a lawyer with the TSC until his appointment and had led a case against the Kenya National Union of Teachers (KNUT).
The two entities were embroiled in a legal battle over teacher promotion, transfer and enrollment.
ODM chief Raila Odinga had floundered through the fallout, noting that the TSC was on the verge of killing KNUT.
"The teachers may have been overpowered and fell silent as a monumental movement that they've built from scratch since 1957, and that they were proud of, is brought to their knees. But they're certainly not happy. "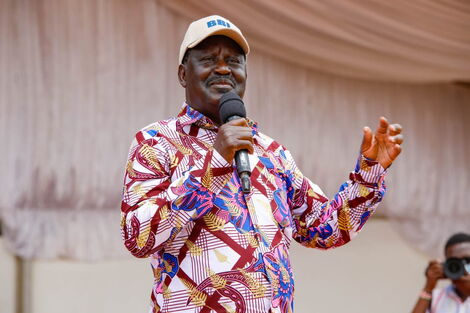 ODM party leader Raila Odinga at a rally on BBI in Malindi on March 3, 2021
Twitter