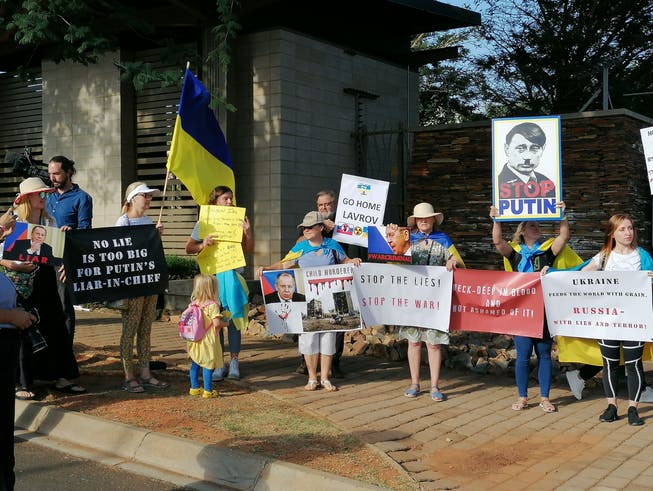 "Putin's chief liar" on a big advertising tour: Where Russia is looking for new allies in the middle of the war
Russia is increasingly isolated internationally because of its brutal war of aggression in Ukraine. Now Foreign Minister Sergey Lavrov is traveling. His goal: raw materials and influence at the UN.
"Child killer", "Go home", "Up to your neck in blood and not at all ashamed". Russian Foreign Minister Sergei Lavrov was received in South Africa on Monday with these protest posters. Demonstrators had gathered with Ukrainian flags in front of the Foreign Ministry in the capital Pretoria. They described the Russian politician as "Putin's chief liar".