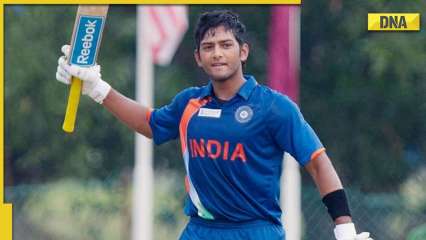 Former India U-19 captain Unmukt Chand is all set to become the first Indian player to participate in the upcoming Bangladesh Premier League season after being picked up by Chattogram Challengers in the players' draft.
The veteran had put his name in the players' draft almost a week ago and on November 23, he joined the Challengers, becoming the first Indian player to sign in the BPL.
The 29-year-old, who currently plays in the United States, called the Bangladesh Premier League one of the most popular leagues in the world.
READ| 'Relaxing under blue SKY': Babar Azam is brutally trolled as new Twitter post backfires
Last year, he also became the first Indian player to also play in Australia's Big Bash League (BBL), representing the Melbourne Renegades, but his team finished bottom of the table.
After helping the Indian U-19 team to win the 2012 U-19 World Cup in Australia, scoring a century in the final, Chand won the Player of the match in the top battle.
UC set to travel to Bangladesh. @ctgchallengers sign the league's first-ever Indian player. #bpl2023 #unmuktchand pic.twitter.com/G8H3GsEOuh— Bhrigu Bagga (@BaggaBhrigu) November 23, 2022
At that time, he was one of the brightest Indian prospects and he even plied his trade in the Indian Premier League (IPL) representing the Delhi Capitals (then Delhi Daredevils), but failed to make much of an impression.
READ| 'Always try to learn from the experience of older players', Arshdeep Singh on his 4 wicket spell against New Zealand
After struggling to make a name for himself in India, he left in 2021 to pursue a career in sports in the United States.
He hopes to help the Challengers go all out for the BPL title, they finished third last year, taking five wins in 10 games. In the 2023 player version, they have also signed Max O'Dowd from the Netherlands, Curtis Campher from Ireland, Vishwa Fernando from Sri Lanka and Ashan Priyanjan, while the Challengers also have a good group of Bangladeshi players.
.