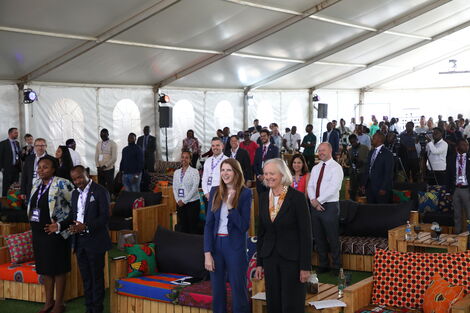 US Ambassador to Kenya Meg Whitman announced that the country would receive Ksh3.7 billion to fund data centers in Nairobi County.
Speaking in Nairobi on Thursday, January 19, the ambassador noted that the funding would go to the expansion of the Africa Data Center.
She praised the funding plan and revealed that it was a great milestone for the country and would help revolutionize the technology industry.
Whitman explained that Kenya was a leading technology hub in Kenya and expressed optimism about funding.
British Ambassador Jane Marriot (left) with US Ambassador Met Whitman (right) at an event in Nairobi County on January 18, 2023.
Twitter
Mega Whitman
"I am pleased to announce Ksh3.7 billion (USD30 million) funding to support the expansion of the Africa Data Centers here in Nairobi.
"Excited to tour the Africa Data Center and participate in the groundbreaking expansion for their expansion – more than doubling their current capacity and securing Kenya's digital infrastructure," she stated.
The diplomat also revealed that the funding was part of the Ksh37 billion pledge to the continent in 2021.
However, she indicated that Kenya was the biggest beneficiary of the programs aimed at improving the continent's technology industry.
"What is happening in the Kenyan technology space is clear, there are opportunities and investors are starting to recognize this. Kenya is now the largest recipient of venture capital adjusted for GDP in the continent
"It is growing fastest, thriving and driving Kenya's revolution," she declared.
Whitman was joined by her British counterpart, Jane Marriot, who indicated that the UK would also work with Kenya in the sector.
"I am proud of the UK-Kenya partnership investing in large-scale infrastructure that is executed at scale, speed and integrity," Marriot assured.
Data centers are cloud-neutral facilities and provide critical business data.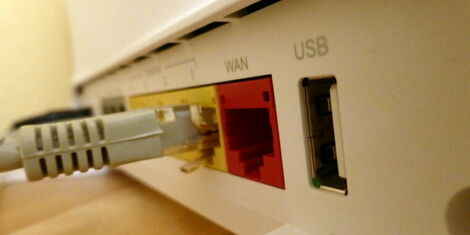 An image of an internet connection cable.
Twitter