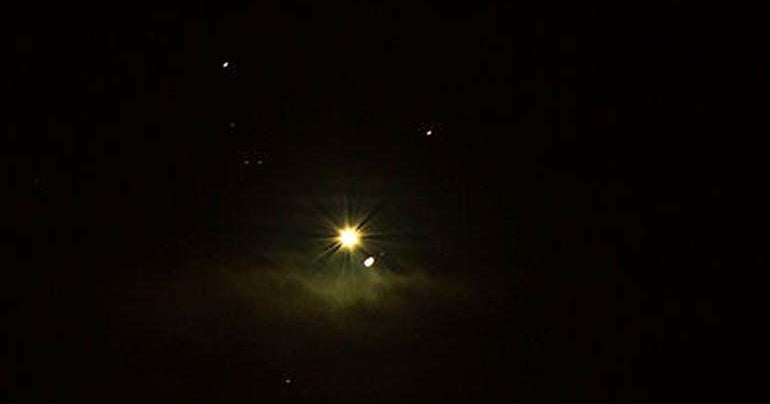 DALLAS (UKTN) — If you look at the sky on Sunday night, you have the chance to see something literally out of this world. Venus and Saturn will be in conjunction, meaning the two planets will appear close to each other in the sky.
According to In-the-Sky.org, the pair of planets will become visible from Dallas when dusk begins to fade into darkness around 6:05 p.m. At that point, the two will be closest to each other, appearing to be about 16 degrees. above the southwest horizon.
At around 7:32 p.m., Venus and Saturn will fall toward the horizon.
The moon shouldn't be a problem for this event. In fact, by Sunday night, the waxing crescent moon will be only about 1% illuminated. That means moonlight shouldn't cause any problems seeing this cosmic spectacle.
A telescope can help you see the planets better, but they will be fully visible with the naked eye or through your binoculars.
Venus should look bright but small in the night sky. Saturn, on the other hand, will be significantly less bright than Venus. However, with a telescope or binoculars, experts say Saturn's rings should be visible.
Although the planets appear close to each other from Earth, they will still be very far apart in reality. According to NASA's Solar System Exploration website, Saturn is currently about 914 million miles from the sun, while Venus is nearly 68 million miles from the sun.
Thanks for reading UKTN NEWS.
Create your free account or log in
for more features.
.