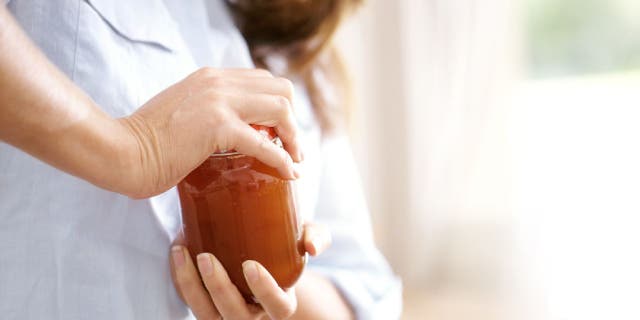 If you're struggling to open a jar on your own, TikTok users may have found a solution.
Paul Treyvaud, an Irish restaurant owner and multimedia lifestyle presenter for Treyvaud Travels and Treyvauds Kitchen, showed his followers how to remove a lid from a hard-to-open jar with a spoon, and the video has gone viral as others tried out the hack .
"People with arthritis, people who are older, people who don't have strength in their hands, this is a huge tip for you," Treyvaud said at the beginning of his video, which was published December 20, 2022.
MICROWAVE HACK SAYS WE HEATED OUR FOOD ALL WRONG
Treyvaud explained that a household spoon can be used to open a jar of any size when the tip of the utensil is placed under the lid, where a "groove" is built in and flush with the mouth of the jar.
"The reason it's so hard to open these jars is very, very simple. It's because of the suction when they close and that makes it difficult," Treyvaud said in his video.
"Get a small teaspoon, a small spoon, go into one of the grooves…on the rim of the jar and under the lid, and listen," he added.
He demonstrated the spoon chopper with a jar of pickles and showed how the lid seal was loosened.
Treyvaud flipped the lid off with ease and urged viewers to share the video so people can minimize waste and save money instead of buying jar-opening tools.
FDA WARNS VIRAL AVOCADO KITCHEN HACK THAT CAN MAKE YOU SICK: 'DO NOT RECOMMEND'
"I'm using that because of you and it's fantastic!! Thank you so much for sharing," a TikTok user wrote to Treyvaud in the comments section on Jan. 7.
"2023 is going to be a good year, learned something on day one," another user joked on New Year's Day. "364 more tricks to learn."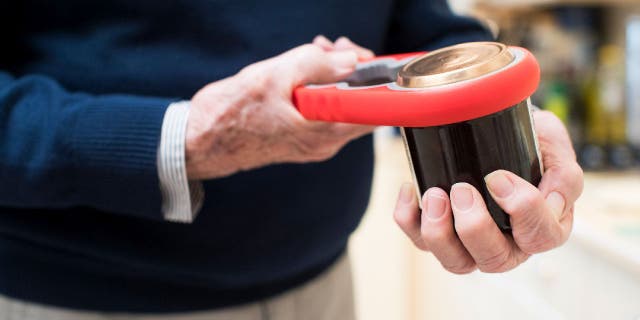 Content creators on TikTok tested Treyvaud's hack on camera.
Dustin Hadley, the TikTok user behind the @That40yearguy account, which has more than 699,400 followers at the time of publishing, attempted the hack at home with a sauce pot on Jan. 10.
GRANDMOTHER'S VIRAL DISHWASHER HACK CLAIMS TO SOLVE AN AGE-OLD PROBLEM
"You tell me for 40 years I had to get my wife to open a jar that I could have done this," Hadley said in his 38-second video. "No way."
CLICK HERE TO SUBSCRIBE TO OUR LIFESTYLE NEWSLETTER
Hadley used a teaspoon to lift the lid of the jar from where the groove is built in, and the lid came off easily.
"Don't show my girl this, I still want to be useful lol," one TikTok user jokingly wrote on Thursday, Jan. 12.
"I wonder why people don't know that," another user commented. "I use sometimes [a] knife also instead of [a] spoon."
CLICK HERE TO GET THE UKTN NEWS APP
UKTN News Digital reached out to Treyvaud and Hadley for comment.