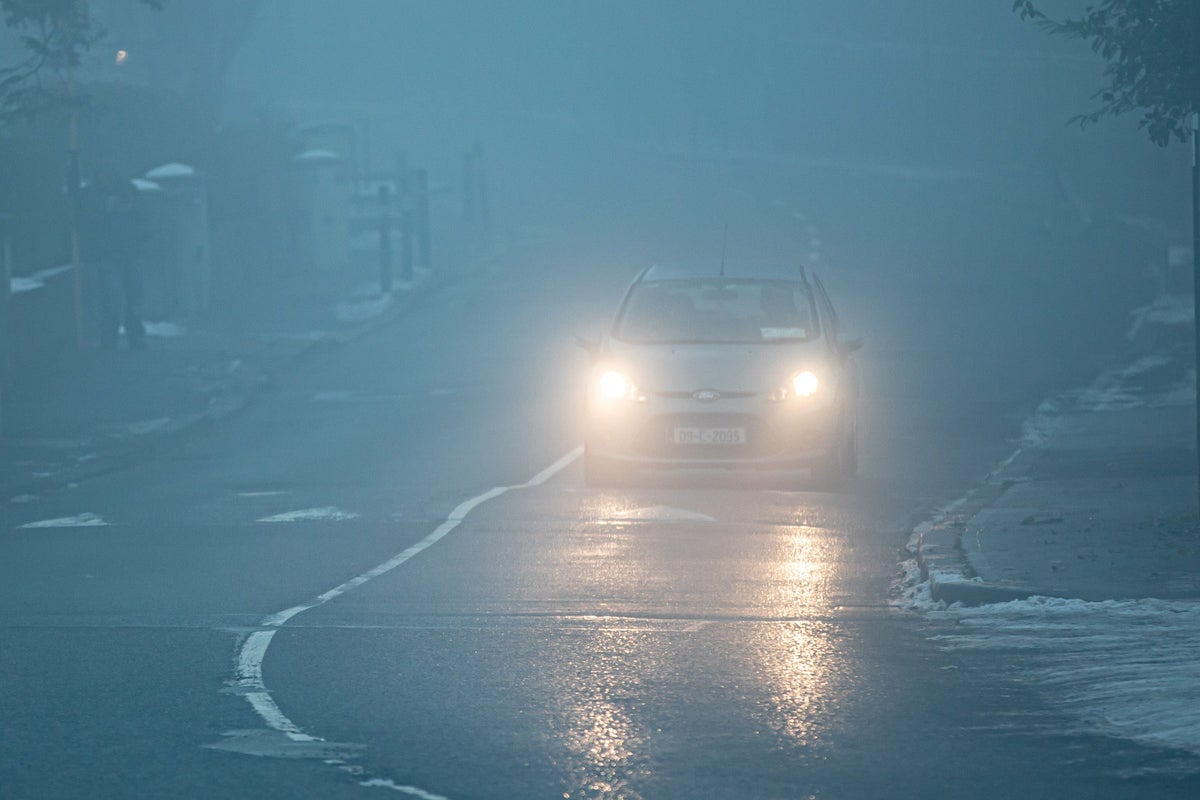 Freezing fog could make for dangerous driving conditions this weekend as the cold continues.
Saturday morning fog could be so dense that visibility drops below 100 meters in some places, the Met Office said.
Forecasters have issued a yellow weather warning between 2am and 11am for parts of England, including the Midlands, Yorkshire, Cheshire and much of the South West and Wales.
Travel delays are likely, while untreated surfaces can become slippery.
The Met Office said: "Freezing fog is expected to form overnight from Friday to Friday and to slowly dissipate in places through Saturday morning.
"Some fog can be quite dense with sometimes less than 100 meters of visibility.
"In the west of England, freezing fog is more likely to last into the late morning and into the afternoon in some places."
Nighttime temperatures across the country are predicted to reach minus 2-4C in the towns and cities, while it could reach minus 7-8C in rural areas, according to Met Office meteorologist Ellie Wilson.
Figures of minus 9C can be recorded in parts of Scotland that have some snow cover.
By 5am, temperatures in parts of Scotland and Northern Ireland could reach 2-3C as the frost lifts.
It comes after temperatures dipped below minus 10C in parts of the UK this week amid snowy and icy conditions.
Drumnadrochit near Inverness in the Highlands reached minus 10.4°C in the early hours of Thursday, making it the coldest temperature on record for the year so far.
Manchester Airport also had to close both runways for a while due to heavy snowfall.