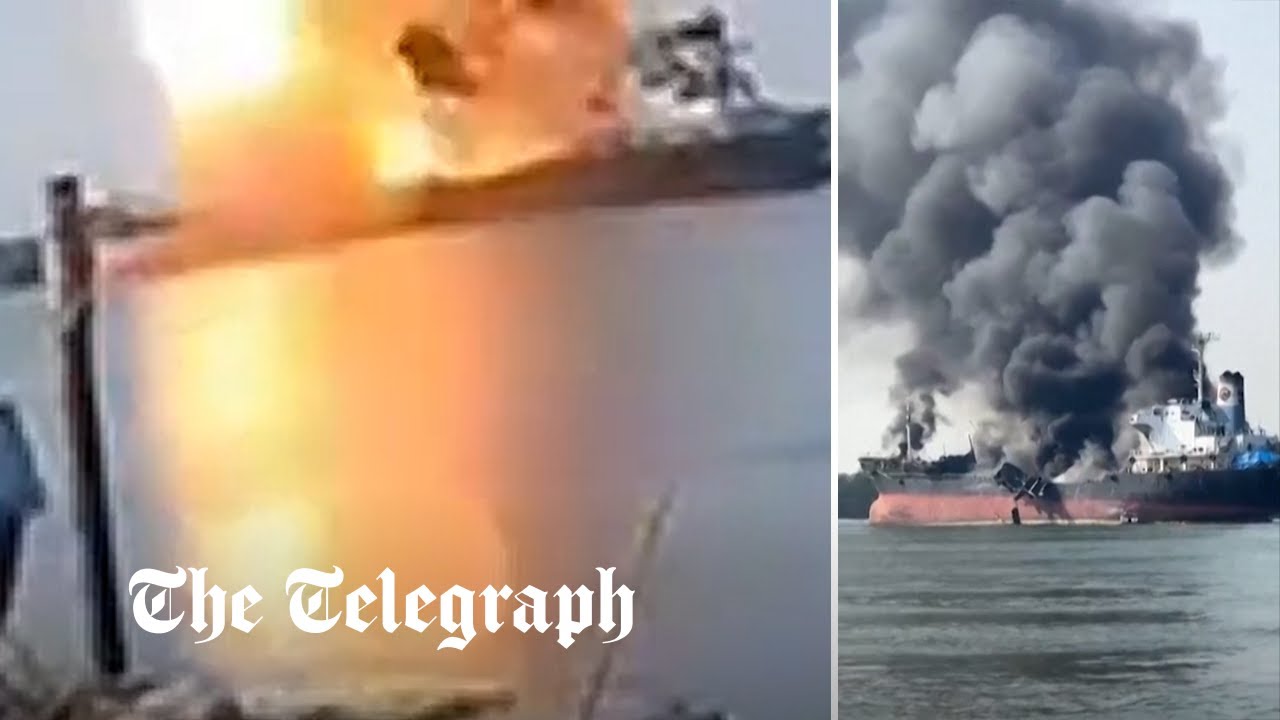 Footage shows an explosion on an oil tanker in Thailand's Samut Songkhram province on Tuesday morning.
Neighbors heard the loud bang before the flames became visible. Thick smoke billowed from the ship Smooth Sea 22, which is located southwest of the country's capital, Bangkok.
At least one person has died, four were injured and several are missing. According to the Provincial Bureau of Disaster Prevention and Mitigation of Samut Songkhram Province, most of the victims were welders from Myanmar. The ship was undergoing repairs at the time of the blast.
Thai authorities reported that the cause of the explosion has yet to be confirmed.
.