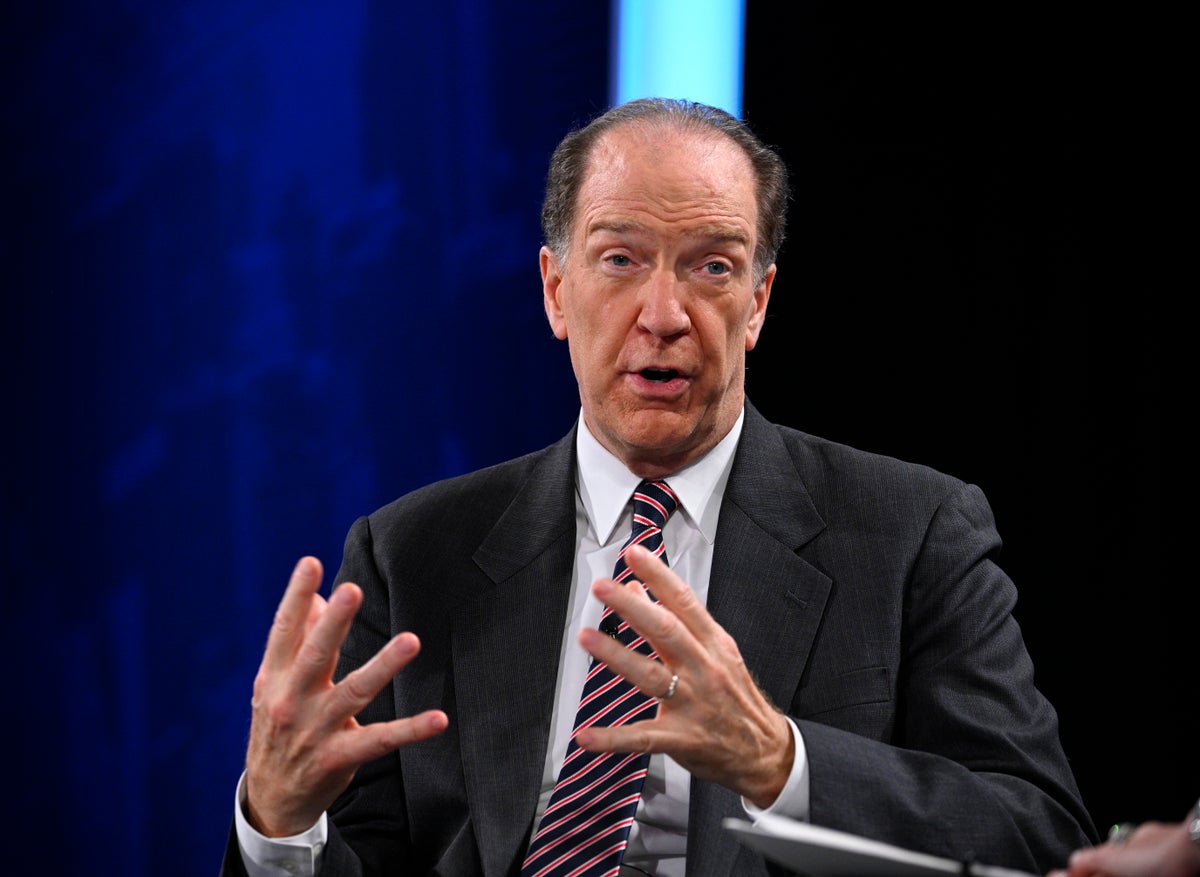 The World Bank president appears to have heeded mounting calls for his resignation and made a U-turn after refusing to say the climate crisis was real.
During a New York Times David Malpass, a candidate for former President Donald Trump, clouded Tuesday when asked whether he accepted scientific evidence that the worsening climate crisis was caused by humanity's burning of fossil fuels.
Hours after Al Gore, the climate activist and former vice president, described Malpass at a panel as a "climate denier," he was bluntly asked for his opinion. Gore called on President Joe Biden to remove Malpass from office and criticized the bank for continuing to provide capital to fossil fuel companies for work in developing countries.
Malpass was repeatedly asked about Gore's claim and whether he acknowledged the scientific consensus that fossil fuel use is "warming the planet rapidly and dangerously."
He declined to give a direct answer to the question, instead telling the audience, "I'm not a scientist."
On Thursday, Mr Malpass sent a note to World Bank staff acknowledging the reality of the climate crisis Politics.
"On the climate side, it is clear that greenhouse gas emissions from human activities are driving climate change, and that the surge in the use of coal, diesel and heavy fuel oil in both advanced economies and developing countries is triggering a new wave of the climate crisis. . Anything seen in any other light is false and regrettable," said Mr Malpass's note, according to Politics.
UKTN has contacted the World Bank for comment.
Mr. Malpass was named president of the World Bank after being nominated by Mr. Trump in 2019.
Climate activists and other political figures joined Gore's call for the bank boss to be removed after his appearance.
Democratic Congresswoman Maxine Waters, chair of the House Financial Services Committee, has called Mr Malpass's refusal to accept the overwhelming scientific consensus on the climate crisis "appalling" in a statement.
"It is extremely worrying that the leader of the world's foremost development institution and largest source of climate finance is questioning the vast scientific evidence on which the Bank's climate work is believed to be based or should be," it said.
Bill McKibben, a longtime environmentalist and founder of the grassroots climate movement 350.org, used his weekly newsletter to demand the banker's resignation.
"Some critical climate tasks are difficult, expensive and take years to complete," he wrote. And a few couldn't be simpler. President Biden must – now – get rid of David Malpass as head of the World Bank."
John Kerry, the US special envoy on climate change, who also appeared at the event earlier this week, was asked if the president of the World Bank had the confidence of the White House.
Kerry declined to comment, saying, "That's the president's decision."
However, he indicated that support for the bank's position in the Biden administration could be thin.
Speaking about multilateral development banks and their role in the climate crisis, Mr Kerry said, "We need major reforms and major restructuring."
"It's up to us to bring people together and get that reform, and there's a lot of discussion about us doing that now."