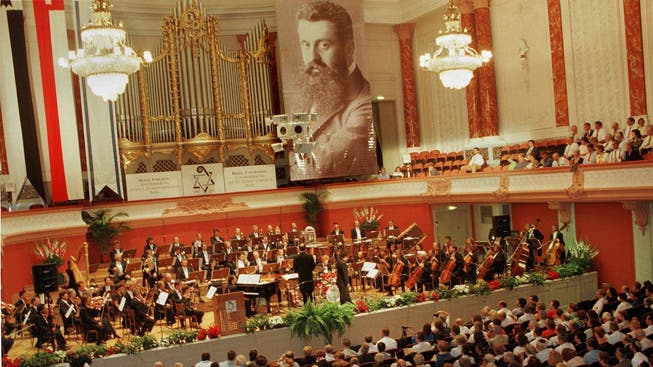 jewish people

Anniversary of the Zionist Congress: the federal government contributes to the cost of security
At the end of August, the celebrations of the 125th anniversary of the Zionist Congress take place in Basel. In order to ensure the safety of the more than 1000 participants, the federal government is also involved. According to him, a significant police presence is necessary.
On August 29, the Jewish community will celebrate the anniversary at the Basel Stadtcasino. About 1,200 guests are expected at the one-day event, including high-ranking representatives. The First Zionist Congress in Basel in 1897 is considered an event of world historic significance. The Basel program adopted at the time stipulated that the Jewish people should have a home in Palestine.
From now on, the Federal Council is also involved in the festivities. He decided on Wednesday to call the event an "extraordinary event". The Confederation therefore contributes to the security costs incurred by the canton of Basel-City, as the Federal Office of Police (Fedpol) writes in a press release.
"Switzerland is required to guarantee the safety of persons who benefit from special protection under international law", pleads the Federal Council. This requires a "significant police deployment". The canton had asked the federal government to participate. (rwa)